Question: Do you think the Giants (mostly the ones who have been with the team since the last Super Bowl) prefer the underdog role as opposed to them being favorites? - George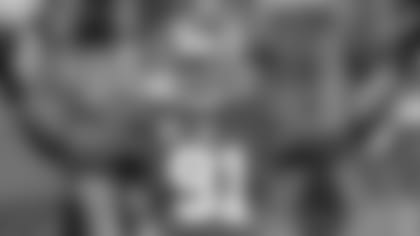 Read more from Eisen's Mailbag Dear George:
I do. I think many professional athletes walk straddle that fine line between wanting respect yet taking advantage of the extra motivation that results from being taken lightly. Neither the 2007 nor the 2011 teams were expected to win the Super Bowl. The players were very aware that they were underdogs, particularly in both Super Bowls vs. New England. I'm sure they won't quickly forget that the Redskins and Eagles are getting so much attention this summer.
How are captains chosen? Antrel Rolle should be the defensive captain, unless Justin Tuck is serving for life. - Joe
Dear Joe:
The players select the team captains in a team vote just prior to the season opener. This isn't the Supreme Court, so Tuck doesn't have a lifetime appointment as the defensive captain. Rolle is also a team leader. But the Giants have just one defensive captain. Tuck is the incumbent and he's a nine-year Giant, so I'd be surprised if he isn't re-elected.
Michael:What do you think are the chances of rookie Junior Mertile making the team? He seemed to have a good couple of practice days in the week before the Pittsburgh game. - Jayson
Dear Jayson:
Peter Giunta, who coaches the cornerbacks, has praised his group of youngsters, including Terrence Frederick, Laron Scott, Charles James and Mertile. But if every member of the big five – Corey Webster, Prince Amukamara, Aaron Ross, Jayron Hosley and Terrell Thomas – remain healthy, the Giants won't have room for another corner. And that doesn't include another veteran, Trumaine McBride. At this point, it looks like the best one of those youngsters can hope for is a practice squad berth.