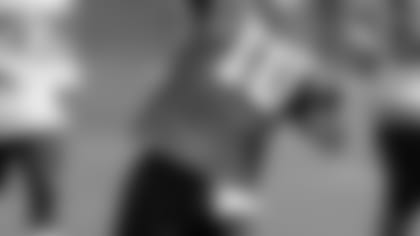 EAST RUTHERFORD, N.J. – Coach Tom Coughlin said he has not spoken to wide receiver Hakeem Nicks, who has not participated in the team's voluntary workouts. He does expect Nicks to be here for the mandatory minicamp next week.
Asked if he "will you feel the need to kind of clear the air" with Nicks, Coughlin said, "That might happen, yeah, I would think."
Victor Cruz has also been a no-show, but Coughlin said, he is in "a different category," because Cruz hasn't signed a contract.
Quarterback Eli Manning would like Nicks and Cruz to be here, but is pleased with the progress of some of the other receivers, notably Rueben Randle and newcomer Louis Murphy.
"I have to worry about the guys that are here," Manning said. "That's all I can do. I've got to worry about each practice and trying to get better, making sure I know what I'm doing, working on the things that I need to improve on and then talking over with the guys who are out there on the field about each play, watching film with them, making sure we're on the same page and we have a chance to go out there and win the practices."