EAST RUTHERFORD, NJ - Unless he someday works for the Giants – which would certainly be his dream job – Eric Bedner will enjoy a once-in-a-lifetime opportunity Saturday when he takes the stage at Radio City Music Hall and announces the team's fourth-round draft choice.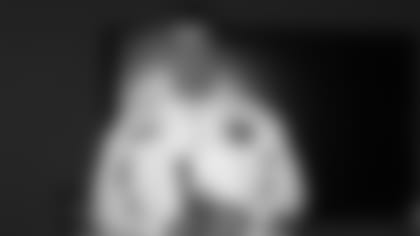 Bedner, a member of a family of fervent Giants fans from Enfield, Conn., was the winner of a contest that drew 1,200 entrants who competed to make the pick. The contest required fans to submit a photo and a written paragraph on why they are the biggest Giants fan.
"I'm ecstatic – there are no words to describe how pumped I am and how excited my family and everybody I've told is," said Bedner, 23. "I got the phone call Monday morning and it just blew my mind. I never thought in a million years I would win."
Bedner learned about the Giants from his late Big Blue-bleeding father, David.
"He was a great Giants fan," Bedner said. "He always had Giants apparel and I always had the best Giants things when I was a kid."
David Bedner was diagnosed with cancer with 2006. His condition progressively worsened as he followed the 2007 Giants' march to Super Bowl XLII. The elder Bedner wanted nothing more than to see the Giants upset the undefeated New England Patriots. Six days after the Giants' epic triumph, David Bedner passed away at age 56. One of the floral arrangements at this funeral was a large white "ny."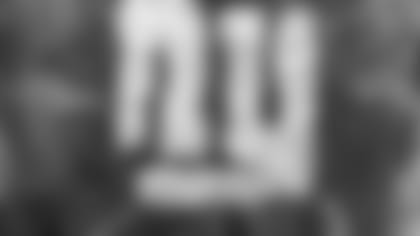 "When they overcame adversity to beat the 18-0 Patriots, there are no words to express how happy he was when they won," Eric said.
His father would certainly be thrilled to see his son announce a Giants draft choice.
"I don't think I'll be nervous," Bedner said. "I've been playing sports all my life. I'm pretty poised under pressure."
Well, we'll see about that.