1) They may not have made the big highlights at practice, but I thought Thursday belonged to the tight ends. Adrien Robinson and Brandon Myers both looked in sync with Eli Manning. Two plays stuck out, and they were mirror images of each other. Manning hit Myers on an out route to the left, and a few plays later, he connected with Robinson in stride going the other way. You also can't count out Larry Donnell. Tom Coughlin didn't, saying after practice, "…we also see Larry Donnell making a couple plays."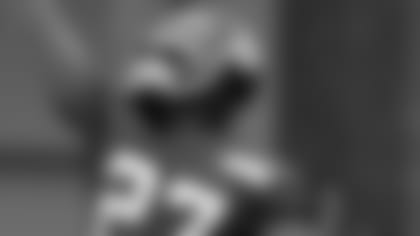 PHOTOS: TRAINING CAMP PRACTICE](http://www.giants.com/photos/all-photos.html)
2) Taking most of his reps with the third team, rookie quarterback Ryan Nassib had a breakout practice – if there is such a thing. He did throw a late interception in the red zone, but his strong throws covered up that blemish. He twice found Kevin Hardy, a first-year wide receiver out of The Citadel, for deep completions and had another bullet to Jerrel Jernigan coming across the middle.
3) If I'm going to talk about Nassib and the tight ends, I have to bring up the defensive backs, who grabbed three more interceptions today. Starters Corey Webster and Prince Amukamara you know about, but Laron Scott came on the radar with the third of the day in the red zone as he battled with Ramses Barden. Scott hasn't been active in a regular season game in his career but did have an interception in the Giants' final preseason game last year against New England.
4) After practice, Coughlin was asked about the five players on the physically unable to perform list (Henry Hynoski, Markus Kuhn, Jason Pierre-Paul, Chris Snee, and Terrell Thomas) and whether they are close to coming back. Coughlin responded, "That's kind of a wait and see. If I mentioned something and it doesn't happen… So we'll all wait and see. Hopefully sooner than later."
5) Rain forced the Giants' fifth practice of training camp into the fieldhouse at the Quest Diagnostics Training Center. It was supposed to be the first practice in full pads for the team, but they remained in shoulder pads and shorts as 90 players, coaches, staff, and members of the media moved indoors.