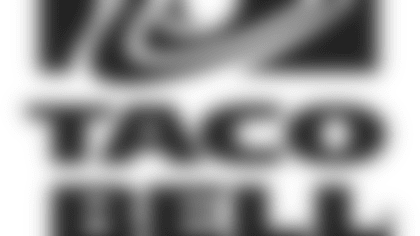 J.J. Watt has been giving headaches to opposing offensive coordinators for years. But after last week, he's also giving defenses something to think about.
The All-Pro defensive end and former AP Defensive Player of the Year lined up at tight end and caught a one-yard touchdown pass from Ryan Fitzpatrick in the Texans' Week 2 victory over the Oakland Raiders.
This wasn't exactly a new concept, though.
At the 2013 Pro Bowl in Hawaii, Watt lined up out wide on offense for the AFC team in the closing minutes of the game. And covering him was Giants defensive end Jason Pierre-Paul. In other words, it was the largest receiver-defensive back matchup in the history of the NFL.
From the 10-yard line, Colts quarterback Andrew Luck lobbed a pass to Watt in the end zone, and the two defensive ends -- who combine for 12 feet 10 inches and 567 pounds -- jumped up for the ball.
Pierre-Paul came down with it.
And if it happens again on Sunday?
"I will guard him," Pierre-Paul joked. "Just kidding. We will be alright. We are ready for the unexpected. That is how you prepare for a football game."