EAST RUTHERFORD, NJ - Tom Boisture, who helped acquire many of the Giants' best players during his 20 years with the franchise, passed away this morning. He was 79.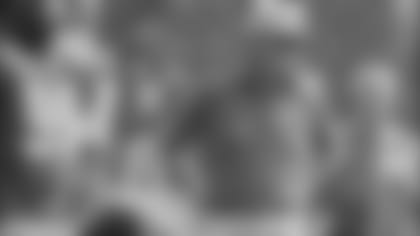 The cause of death was myelofibrosis, a form of leukemia.
Boisture joined the Giants in the spring of 1980 as Director of Player Personnel. In that position, he was in charge of the team's scouting and grading of college players. Boisture worked under general managers George Young and Ernie Accorsi. During his tenure, the Giants acquired Lawrence Taylor, Carl Banks, Mark Bavaro, Rodney Hampton, Michael Strahan and Amani Toomer among many other players who helped the Giants play in four Super Bowls, winning three.
In 1998, Boisture was named Vice President of Player Personnel. He retired from the Giants following the 2000 NFL Draft but was a frequent visitor to the team's offices and training camp.
"Tom was a great talent evaluator and was an important part of our success in the 1980's," said John Mara, the Giants President and Chief Executive Officer. "The players he drafted revitalized our franchise. He was also a wonderful person and we will miss him dearly."
Boisture came to the Giants after spending 10 years in the personnel department of the New England Patriots, for whom he earned a reputation as an outstanding scout.
Prior to embarking on a career in scouting and personnel, Boisture was a successful coach on the high school and collegiate levels. He began his career at Austin Catholic High School in Detroit before moving on to become head coach at St. Ambrose, a legendary football power in that city.
Boisture's first college coaching job was at the University of Houston, where he coached the offensive backs. In 1966, he moved to Holy Cross as defensive coordinator. A year later, Boisture was promoted to head coach. In his first game, the Crusaders upset Yale, the only loss the Bulldogs suffered in a three-year period.
In 1969, Boisture moved to Tulsa University as the defensive coordinator. He entered the NFL with the Patriots the following year.
Tom Boisture was born on March 23, 1931 in Detroit. He played several sports at Holy Redeemer High School there. Boisture won three varsity letters as an offensive and defensive lineman at Mississippi State, where he earned a B.S. degree in education and history.
Boisture is survived by his wife, the former Delores Ann Kenney of Detroit, five children – daughters Susan Ann, Deborah Lynn and Nancy Ann, and sons David and Michael – 10 grandchildren and three great-granddaughters.
Burial arrangements have not yet been finalized.
---