Giants.com takes a look at games to circle on the team's 2017 schedule: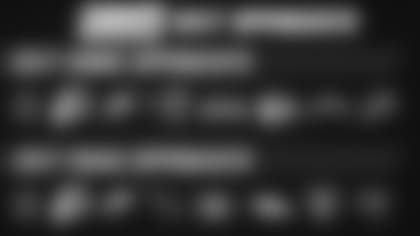 Only eight teams are currently alive in the NFL while the other 24 are looking ahead to the 2017 season.


NEWS
>
[Giants will select 23rd in 2017 Draft](http://www.giants.com/news-and-blogs/article-1/Giants-will-select-23rd-in-2017-NFL-Draft/d59ab0ed-c1dc-441d-ace4-178e655f144b)
>
[Cover 3: Final thoughts on 2016](http://www.giants.com/news-and-blogs/article-1/Cover-3-Final-thoughts-on-the-season/571fb934-305c-4114-a98c-5e68682bf2dd)
>
[GM Reese on offseason goals](http://prod.preview.giants.clubs.nfl.com/news-and-blogs/article-1/GM-Jerry-Reese-talks-season-accomplishments-and-future-goals/a21395c1-0d79-4ac7-a0f5-e26b0ec2e19f)
PHOTOS
>
[History of the 23rd Draft Pick](http://www.giants.com/photos/photos/Photos-History-of-the-23rd-Draft-Pick/7fb54c0e-3b66-460d-81b5-254bab71c413)
VIDEOS
>
[Giants Life: Kelvin Sheppard](http://www.giants.com/videos/videos/Giants-Life-Kelvin-Sheppard/d24fdbb5-d1cc-4e95-9387-322ac921de48)

The New York Giants fell into the latter category last weekend with a Wild Card loss to the Green Bay Packers at Lambeau Field. By Sunday night, four more will have joined the club.
"Eleven wins, tough to get in this league," first-year coach Ben McAdoo said. "We didn't reach our goal that we talked about as a team; we're all disappointed. I feel that we built a solid foundation for the future and made progress towards our goal. We have a bad taste in our mouth right now, but that's got to fuel us moving forward."
With that in mind and the Giants holding the 23rd pick in the draft, Giants.com has taken a look at the 2017 slate of opponents, first previewing the most intriguing non-divisional games and then breaking down the state of the NFC East.
2016 Record: 12-4
All-time series: Giants trail 5-7
Last meeting: Nov. 10, 2013 (Raiders won 24-20)
The Giants have no shortage of long plane rides in 2017, playing at Oakland, Arizona, Denver, and San Francisco. The Raiders' emergence was one of the biggest storylines in the league in 2016 as third-year quarterback Derek Carr, the younger brother of David, a former backup to Eli Manning with the Giants, led the team to 12 wins.
However, the franchise's best season in 14 years took a dramatic turn when Carr went down with a broken leg in Week 16. Things got worse in the regular season finale when they simultaneously lost to the Broncos, lost their AFC West title hopes, and lost backup Matt McGloin to a shoulder injury. As the fifth seed in the playoffs, Oakland went on to lose on the road, 27-14, to the Houston Texans in the Wild Card round.
But Carr, who insisted that he could have returned in time for Super Bowl LI had Oakland gotten that far without him, will be back in 2017 with a Raiders team on the rise. Khalil Mack is one of the best defenders in the NFL, having another All-Pro season in 2016 after becoming the first player in NFL history to pick up first-team honors at two positions the year before. The Giants (four) and Raiders (three) are one of nine organizations with at least three Super Bowl titles.
2016 Record: 10-5-1
All-time series: Giants lead 9-8
Last meeting: Nov. 9, 2014 (Seahawks won 38-17)
The Seahawks' four-year reign as the No. 1 scoring defense came to an end in 2016 as Seattle (18.3 points per game) finished third behind the Giants (17.8) and Patriots (15.6). Since Pete Carroll took over in 2010, Seattle is 43-13 at CenturyLink Field, where the Giants lost in their 2014 meeting, but only 27-28-1 as the away team. This time, Big Blue hosts the Seahawks at MetLife Stadium and will try to break a three-game losing streak against the last NFC team to win the Super Bowl.
The Legion of Boom has earned many accolades, and the Giants are trying to get to its level with the NYPD (New York Pass Defense). This game will showcase two of the best secondaries after a season in which the Giants allowed a league-low 25 offensive touchdowns.
KANSAS CITY CHIEFS (HOME)
2016 Record: 12-4
All-time series: Giants lead 10-3
Last meeting: Sept. 29, 2013 (Chiefs won 31-7)
The Chiefs snatched the AFC West title and a first-round bye away from the Raiders, closing out the regular season with back-to-back victories in the division. Meanwhile, Andy Reid finished with his best record as a head coach since 2004 when he went 13-3 with the Eagles.
Kansas City led the NFL in 2016 with 33 takeaways, including 18 interceptions. The team also had four players (safety Eric Berry, cornerback Marcus Peters, tight end Travis Kelce, and punt returner Tyreek Hill) pick up first-team All-Pro Honors, second only to the Cowboys' five. The Giants would like to forget their last game against the Chiefs, but they'll get them at home this time against a familiar foe manning the opposing sideline.
2016 Record: 13-3
Division: 3-3
2016 series: Giants won both
Behind rookie standouts Dak Prescott and Ezekiel Elliott, the Cowboys will set out to become the first repeat NFC East champion since the Eagles won four in a row from 2001-04. At that point, Prescott and Elliott, the 2016 rushing champion, will have a year under their belt while playing behind the best offensive line in football. The Cowboys, who earned the top seed in the NFC playoffs, had an 11-game winning streak bookended by losses to the Giants.
2016 Record: 8-7-1
Division: 3-3
2016 series: Split
The Redskins handed the Giants their only home loss of the season last year, but Big Blue repaid them by going into FedEx Field in Week 17 and ending their postseason dreams. Including that game, Washington lost four of its final six games a year after it closed with four consecutive wins to claim the 2015 division crown.
2016 Record: 7-9
Division: 2-4
2016 series: Split
Under first-year coach Doug Pederson and rookie quarterback Carson Wentz, the No. 2 overall draft pick, the Eagles were two different teams on the road (1-7) and at home (6-2). And that's the way the Giants' season series went, defeating Philadelphia in Week 9 at MetLife Stadium and losing on a Thursday night game in Week 16 at Lincoln Financial Field.