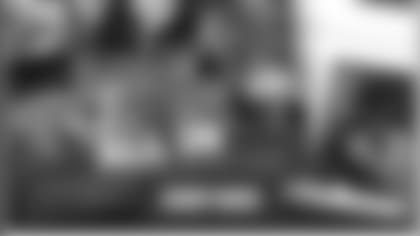 ](http://shop.giants.com/NewYorkGiants/NewYorkGiantsNFLSuperBowlXLVIChampionsALLINBook)Named for the Giants' battle cry during their roller-coaster 2011 season, ALL IN is the one and only exclusive, official commemorative book specially commissioned by the New York Giants to celebrate the team's triumphant 2011 season and epic victory in Super Bowl XLVI.
Filled with insights and hundreds of full-color photos, some never before seen or published, ALL IN shows and tells the story of a team that banded together and bonded as one to defeat the odds—and the vaunted New England Patriots—to claim a fourth Super Bowl title.
This exclusive Giants commemorative is the only official collectible that not only chronicles the epic season but also takes you behind the scenes—through the Canyon of Heroes and along the parade route to the rally at MetLife Stadium, inside the private ring ceremony at Tiffany & Co. and all the way to the White House. The championship season was emotional, inspirational and transformational, and this must-have exclusive keepsake—like the season itself—will be cherished by generations of Giants fans forever.
*Hardcover book with jacket
*128 Pages
*Over 200 photographs
*Includes contributions by head coach Tom Coughlin and star QB Eli Manning
*Specially commissioned by the New York Giants
*Officially licensed NFL product