Win the turnover battle.** The Giants ultimately couldn't recover from six turnovers in their first meeting against the Cowboys as they lost their first of six consecutive games. Meanwhile, Dallas has gone on to be tied for an NFC-best plus-11 turnover differential. Dallas has issues on defense, but getting takeaways is not one of them.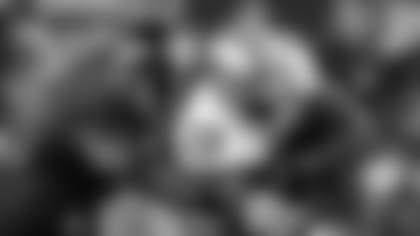 Five Players to Watch on Sunday](http://www.giants.com/photos/photos/Five-Players-to-Watch-vs-Cowboys/1a4f072b-e8c9-46e7-b773-5011f58a631b) 2. Set the edge.The run defense has set the tone this season and has allowed just one 100-yard rusher. The Giants are fourth in the NFL in allowing 3.6 yards per attempt. Keep it up and make Dallas one-dimensional.
3. Protect Eli.Each week Eli Manning becomes more comfortable with the men in front of him as the lineup has stabilized. That trust will mean more chances to drop back and air it out.
4. Run on early downs.Just as stopping the run sets the tone for the defense, committing to the run early does the same for the offense. Get the offensive linemen into a rhythm and make third downs manageable.
5. Don't get cute.Cold and windy is in the forecast, and punter Steve Weatherford struggled in rough elements against Oakland. He said this week that he needs to not "get too cute" and just hit something his teammates can cover.
6. Disguise coverages. Tony Romo is a wily veteran quarterback who has seen it all from the Giants. The key is to present something new – big or small – in those situations.
7. Expose the middle.The Cowboys are without injured linebackers Sean Lee and Justin Durant. Opponents have been able to attack the heart of their defense, which ranks last in the NFL in yards allowed.
8. Pick your poison.You can live with either tight end Jason Witten or wide receiver Dez Bryant getting their numbers. When it becomes "and" that's when teams get into trouble.
9. Four-man rush.The Giants are still waiting for a breakout game in terms of the pass rush from the defensive line. The ability to pressure with just four players is key against a quality quarterback.
10. Composure. The Giants have kept the penalties to a minimum recently but have gotten into some trouble in divisional games. Players know what's on the line, and they can't be giving away any free yards.
**Click Here for Five Players to Watch >>**