Mix up Megatron. **If his physical attributes weren't enough, the Lions like to move wide receiver Calvin Johnson around to keep opposing defensive backs from settling in. It will take a group effort by the Giants to limit his damage.
---
RELATED NEWS
The Coughlin Corner
Coach Coughlin talks injuries, offense, and Sunday's matchup...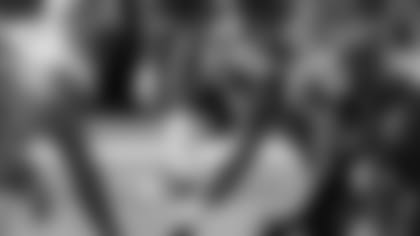 3. If you're even, he's leavin'. Lions running back Reggie Bush is the X-factor on Sunday, both receiving and rushing out of the backfield. The Giants need to set the edge and force him back to the inside.
>> LATEST GIANTS-LIONS INJURY REPORT

4. Capitalize in the red zone. Whether you call it green or red, the Giants have struggled to even move the ball inside the 20-yard line. They are second-to-last in the NFL in red zone drives and convert just 50 percent when they do get there.
5. Win the turnover battle. The Giants and Lions are the bottom two teams in the NFL in terms of turning the ball over. The Giants have 39, while the Lions have given away the ball 31 times.
6. Limit big plays.Aside from stopping the run, the key to the Giants on defense this season has been keeping everything in front of them. The Giants have given up just 47 plays of more than 20 yards this season (tied for seventh in the NFL) while the Lions are third in the NFL with 67 big plays on offense.
7. Poise in the noise.The Giants will be playing indoors against a home team still in the playoff hunt. The offense will need to be on the same page, especially when penalties have been a problem.
8. Get Nicks involved early. The Giants lost Victor Cruz this week after he underwent a knee procedure, putting more attention on Hakeem Nicks by opposing defenses. The Giants need to get him and Eli Manning clicking early.
9. Bend but don't break. The Lions are third in the NFL in yards per game and eighth in scoring. Detroit can move the ball, but the Giants will need to hold Matthew Stafford and company to field goals when they can to have a chance.
10. Step up.The Giants lost at least two more starters on offense this week due to injuries before the team travels to Detroit. Sunday will be a chance for younger players and backups to prove themselves. The Giants will need them if they want to come away with a victory.