EAST RUTHERFORD, NJ - The Giants have signed veteran kicker Shayne Graham and he very well may kick tomorrow when the 3-2 Giants host the Detroit Lions.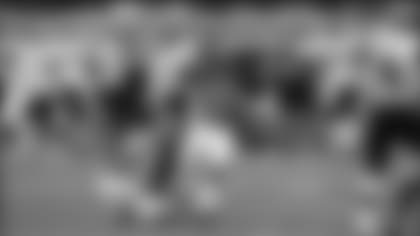 Lawrence Tynes, the incumbent kicker who has made five of eight field goal attempts this season, sprained his left (plant) ankle in practice yesterday. He is officially listed as questionable for the game.
Graham is a 10-year veteran who was released on Sept. 4 by the Baltimore Ravens after finishing second in a training camp battle with Billy Cundiff. Graham played the previous seven seasons for the Cincinnati Bengals.
In his career, Graham has hit 196 of 230 field goal attempts (85.2 percent) and 276 of 279 extra point tries. He has scored 864 points and had five consecutive seasons with more than 100 points. Graham has 45 touchbacks in 564 career kickoffs.
Last season with Cincinnati, Graham hit 23 of 28 field goal attempts (82.1 percent) and 28 of 29 extra point tries for 97 points. He also tied his career high with a 53-yarder. Graham had eight touchbacks in 69 kickoffs. Graham is nine-for-18 in his career on field goal attempts of 50 yards or longer.
Graham entered the NFL in 2000 as a free agent with the New Orleans Saints. He was waived and did not play that year. The following season, he played six games for the Buffalo Bills. Graham played 11 games for the Carolina Panthers in 2002. He signed with the Bengals in 2003 and left Cincinnati second on the franchise's career scoring list with 779 points. He has the three highest single-season point totals in Bengals history with 131 in 2005, 130 in 2007 and 122 in 2004.
His 177 field goals are second in Cincinnati history, behind only Jim Breech's 225. Graham's 31 field goals in 2007 and seven in a game at Baltimore on Nov. 11, 2007 are also Bengals records.
Graham hit a Cincinnati record 21 consecutive field goal attempts in 2007 and is also second on the franchise list with 17 in a row spanning 2005-06.
Graham's 86.8 field goal percentage (177 of 204) is a Bengals record and he holds the five highest single-season field goal percentages in Bengals history.
Graham left Virginia Tech as the Big East career scoring leader with 371 points. He was born on Dec. 9, 1977.
To make room on the roster for Graham, the Giants placed rookie wide receiver Victor Cruz on injured reserve. Cruz hurt his hamstring last week.