EAST RUTHERFORD, NJ - The Giants today signed three players to their roster for the 2010 season: defensive back Courtney Brown, fullback Jerome Johnson and kicker Sam Swank.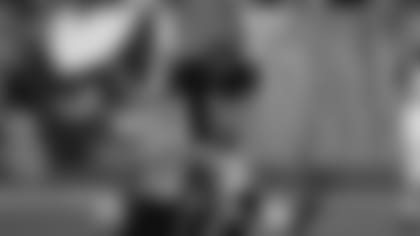 Brown, a 6-1, 205-pound corner/safety, has the most professional experience, having played 17 games with one start for the Dallas Cowboys in 2007 and '08. He was selected as a cornerback by the Cowboys on the seventh round of the 2007 NFL Draft, the 212th overall pick. The Cowboys moved him to safety at the start of training camp. Brown made his NFL debut on Nov. 11 of that season against the Giants in Giants Stadium and recorded his first tackle on special teams the following week vs. Washington. He played in eight games that season and had two tackles on defense and four on special teams.
In 2008, Brown played in nine games, including a Thanksgiving Day start vs. Seattle. He had six tackles on defense and three on special teams. Brown was waived on Sept. 5.
In 41 games with 31 starts at Cal Poly, Brown posted 111 tackles and intercepted 10 passes. The California native was born on Feb. 10, 1984.
Johnson, 6-feet and 260 pounds, was signed as a rookie free agent by the St. Louis Rams on April 30, 2009. He played in all four preseason games and had three receptions for 16 yards, with a long of 16, and a two-yard run. Johnson was waived by the Rams on Sept. 5.
Johnson played linebacker at the University of Nevada-Reno and was converted to a fullback by the Rams. He had 35 tackles as a senior. Johnson played at Dorsey High School in Los Angeles. He was born on Jan. 19, 1985.
Swank was signed as a rookie free agent by the Philadelphia Eagles on May 1, 2009. He was waived on May 28th and signed by the Cincinnati Bengals on August 24. Swank played in the Bengals' final two preseason games and made all eight of his extra point attempts and kicked a 49-yard field goal. He was waived on Sept. 5.