EAST RUTHERFORD, N.J. – The New York Football Giants have joined together with Purina® to create Pets First, a performance-based charitable giving initiative that will allow both organizations to share their passion and commitment for the well-being of local animals with Giants fans every Sunday.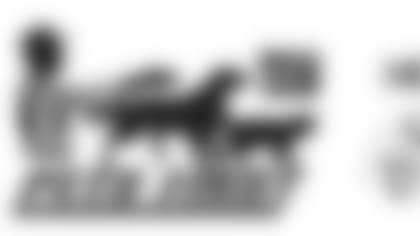 The Giants and Purina will turn third down conversions into support for pets and local animal welfare organizations this season.
For every successful third down conversion by the Giants' offense during the 2007 regular season, the Giants and Purina Give A Bowl will donate 100 bowls of pet food to local animal welfare organizations.  New York Pet Rescue (www.ny-petrescue.org), a non-profit animal rescue organization whom the Giants have supported for the past three years, will be one of the many beneficiaries.
"The New York Giants have truly valued our partnership with NY Pet Rescue for a number of years," said Denise Mara, the wife of Giants President and CEO John Mara.  "This year, thanks to our new partnership with Purina, we are thankful that we will have the opportunity to turn our success on the football field into better care for these wonderful animals and increased support for the organizations who have accepted the challenge of caring for their needs."
Pet food donations from the Pets First program will go to participating shelters within a 75 mile radius of Giants Stadium.  Purina's aim is to donate over $180,000 in coupons for Purina® pet food to participating Give A Bowl shelters in 2007.  Animal welfare organizations interested in enrolling in Give A Bowl can visit www.giveabowl.com for more information.
"Purina and the Giants have been dedicated to ensuring that homeless pets receive proper care and nutrition," says Brenda Bax, Give A Bowl director.  "By working together through the Pets First program, we will be able to help feed even more homeless dogs and cats in the New York area."
Give a Bowl is a new program from Purina® Pets for People™ that enables adopters to give back to the shelter where they adopted their new family member.  The cost of pet food is a significant expense to any animal welfare organization.  While adoption fees help to cover the costs of caring for shelter animals, it rarely matches up with the bills for pet food, veterinary care and equipment.  Purina® Pets for People™ has introduced Give A Bowl so adopters can continue to contribute to the shelter after they walk out the door with their new pet. ](http://www.jointheteam.com/)