The New York Giants have announced the schedule for their 2019 training camp, presented by Toyota. The camp will feature 10 practice sessions open to the public at Quest Diagnostics Training Center, located in the MetLife Sports Complex in East Rutherford, N.J.
GENERAL INFORMATION FOR FANS VISITING TRAINING CAMP:
Location: All practices will be held at the Quest Diagnostics Training Center in East Rutherford, N.J.
Admission: There is no cost to attend practice sessions. Fans wishing to attend practice sessions must register for complimentary tickets in advance. Fans may register for up to six (6) tickets per practice session. Once registered, fans will receive their tickets via e-mail and will need to present using their mobile device to gain admittance. Gates open one hour prior to the start of each practice session. Accessible seating is available and may be reserved when you secure your tickets for a practice session. Please visit Giants.com/TrainingCamp, follow @Giants on Twitter, or download the Giants App for the most up-to-date information.
At this time, all training camp tickets have been reserved. If you are still interested in tickets, you may add your email address to the wait list (see instructions below) and you will be alerted if additional tickets become available.
Here are the steps to add your email address to the wait list:
• Select the practice date you wish to attend from the list below
• Click the blue "GET TICKETS" button on the right hand side
• Enter your email address and click "JOIN WAITLIST
Guests who did not previously reserve tickets, may still come to the Quest Diagnostics Training Center for practice in an effort to receive walk-up tickets on a first-come, first-serve basis. Please note there is no guarantee walk-up tickets will be available. There will be a separate line for non-ticketed guests located to the right of the entry gate. Once the ticketed guests have entered, if space permits, we will distribute walk-up tickets. At that time, those guests will be granted access into practice.
Youth Camps and Community Groups wishing to attend are encouraged to contact the Giants Training Camp Hotline directly (201.935.8111 ext. 1070).
Fan Guidelines: Training camp practice sessions are alcohol-free and family-friendly experiences. This includes all activities both inside the seating area and within the parking lots. All fans attending practice will be subject to security screening before entering the seating area.
Fan Parking: Parking is free and located in Lot K on the grounds of the MetLife Sports Complex. Lot K will open for parking two hours prior to the start of practice. The parking lot will close one hour following the conclusion of practice.
Fan Amenities: Restroom facilities, concession stands, cooling tents, a complimentary water station and a free kids' activity area will be available.
Autographs: Select Giants legends will sign autographs during each practice for all fans.
Each day after practice, a rotating group of current Giants players will sign autographs for the first 400 fans ages 12 and under. The autograph opportunity will take place behind the Kids' Zone area. Children who are interested in the opportunity are encouraged to visit the sign-up table (located immediately inside the entry gate) with a guardian upon arriving at the practice so that they can receive a wristband. All wristbands will be distributed on a first-come, first-served basis. Those that receive wristbands can enjoy the rest of practice and are encouraged to return 30 minutes prior to the end of practice to be allowed into the autograph area. Only those children with a wristband will be allowed in the autograph area.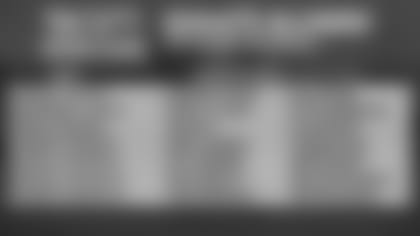 Kids' Zone: Families will love the Big Blue Kids' Zone at camp, with games, face painting, and inflatables for kids of all ages. The first 200 kids who visit the Big Blue Kids' Zone at every practice will also receive a special gift. Families can visit the Big Blue Kids' Zone when the gates open through the end of practice.
Inclement Weather Policy: In the event of inclement weather (including rain, wind, thunderstorms or extreme heat), practices will be moved indoors and be closed to the public. If practice is closed, there will be no autographs on that day. Please check Giants.com, @Giants on Twitter, or the Giants App prior to every practice for up-to-the-minute changes to the daily practice schedule.
Training Camp Schedule Open to the Public*
Tuesday, August 13: 10:15 a.m. – Practice (End of public training camp practices)
*Schedule subject to change. For the most up-to-date information on training camp, visit Giants.com, @Giants on Twitter, theGiants App, or call the Training Camp Hotline at 201.935.8111 ext. 1070
Giants Training Camp Tickets FAQ
Do I need a ticket to attend training camp?
Yes. Getting tickets in advance is FREE and will guarantee access into Giants Training Camp presented by Toyota. To register for your complimentary tickets, please click a date above.
What does a ticket provide?
Tickets provide admission to camp. All tickets are general admission, there is no assigned seating. Seating is limited and available on a first-come, first-served basis.
Does a ticket guarantee admission?
Yes, a ticket guarantees admission to Giants training camp for the corresponding practice date.
Do I need a parking pass?
No, you do not need a parking pass for Giants training camp. Parking is complimentary and located in Lot K at the MetLife Sports Complex.
When can I register for FREE tickets?
You can register for FREE tickets now. Click a date above to register.
Is there a limit on how many FREE tickets I can get?
Yes, there is a six (6) ticket limit.
I would like to attend with a Youth Camp or Community Group. How do I get tickets?
Please call 201-935-8111 x 1070 and we will do our best to assist your group in securing tickets for practice. We highly recommend large groups plan to attend weekday practices and contact us as early as possible to secure tickets.
Do children need a ticket?
Yes, all attendees, including children and babies, need a ticket to enter Giants Training Camp. Please note, all children under the age of 12 must be accompanied by an adult.
Do I need tickets to attend more than one day of camp?
Yes, tickets are needed for all dates. To register for more than one day you will need to complete a separate order for each date you plan to attend. Tickets are only valid for the date selected.
What do I do with my ticket when I arrive at training camp?
Please make sure to have your ticket(s) ready when you arrive. Present your ticket(s) on your mobile device to an attendant at any gate. Your ticket will be scanned for entry.
Will re-entry be permitted?
Yes, fans will be allowed to enter and exit as they please.
I need help with my tickets, who should I call?
Call the Giants Ticket Office at 201-935-8222 (M-F 9:00 am – 5:00 pm).
I have a general training camp question, who should I call?
Call the Giants Training Camp Hotline at 201-935-8111 x1070