The Giants corps of running backs will have a significantly different look in 2013.
Ahmad Bradshaw, the team's leading rusher each of the past three seasons, now wears the horseshoe of the Indianapolis Colts. Bradshaw ran for 1,015 yards last year.
The new starter is exciting second-year pro David Wilson, the Giants' first-round draft choice in 2012. In limited duty as a rookie, Wilson was third on the team with 358 yards rushing yards. He ran for four touchdowns and caught 4 passes for 34 yards and a score. Wilson set a franchise record with 1,533 kickoff return yards. His 1,925 all-purpose yards were the most ever by a Giants rookie and the most for any Giant since Tiki Barber had 2,127 in 2006. Wilson had the second-highest yardage total by an NFL rookie in 2012; he finished just one yard behind Tampa Bay's Doug Martin – who was selected immediately prior to Wilson in the 2012 NFL Draft – who had 1,926 total yards. - **[WATCH HIGHLIGHTS VS. SAINTS
](http://www.giants.com/media-vault/videos/Week-14-David-Wilson-highlights/cb464f31-4760-4cbd-99b0-3ab1923be264)Sharing the load with Wilson will be Andre Brown (VIEW GAME PHOTOS), who had a breakout season in 2012. He led the Giants with eight rushing touchdowns and finished second with 73 carries for 385 yards. Brown scored a touchdown in five consecutive games before suffering a season-ending fractured fibula vs. Green Bay on Nov. 25. - WATCH HIGHLIGHTS VS. PANTHERS**

Dan Salomone chronicled Andre Brown's unusual road to success this past week - **READ**
Also in the running back mix are Da'Rel Scott, Ryan Torain and seventh-round draft choice Michael Cox.
Fullback Henry Hynoski![](/team/roster/henry-hynoski/fb037599-ff97-41c5-ada9-d3c12b598dcb/ "Henry Hynoski") suffered a knee injury that required surgery during the spring, but hopes to be ready for the season opener on Sept. 8 in Dallas.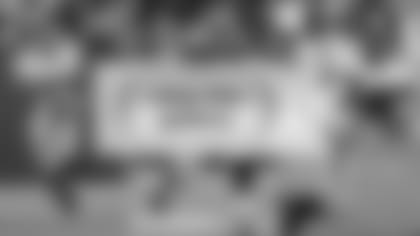 ](http://www.giants.com/media-vault/photo-gallery/NYG-RB-Tandems/1efe7fe5-f9d3-4e6c-a520-ab602d5f929f)