Odds are a team won't win if it turns the ball over six times.
That came to fruition in Week 1 for the Giants.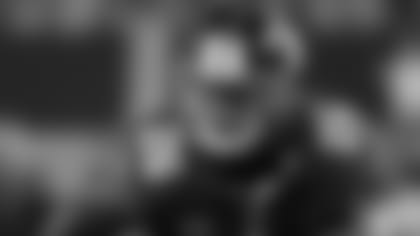 Odds are a team won't win if they face a quarterback with nearly a 70-percent winning record in the regular season and 60,000 career passing yards.
The Giants fought that in Week 2, but ultimately the house won again in the Giants' 41-23 loss to the Denver Broncos.
"We've just got to clean it up," safety and recently-named co-captain of the defense Antrel Rolle said. "We have to learn how to attack, learn how to come together, and we've got to learn how to fight the odds. Right now, we're fighting the odds, but we're not overcoming the odds. And that's the difference right now."
After keeping the team within one possession of an improbable comeback last Sunday against the Dallas Cowboys, the Giants defense had to listen all week about Peyton Manning throwing seven touchdowns for the Broncos in their season opener. Accordingly, defensive coordinator Perry Fewell installed his game plan to combat the no-huddle offense, and it worked in the early going at MetLife Stadium.
The Giants trailed by one point at halftime, holding the perennial All-Pro quarterback without a touchdown pass. But, as they did in Week 1, the Broncos opened the flood gates in the second half and put up 31 more points. Manning finished 30 of 43 passing for 307 yards and two touchdowns.**>> CLICK HERE FOR PLAYER & COACH INTERVIEWS**
The tight first half reflected the game plan, says Rolle.
"We had a great game plan, outstanding game plan," Rolle continued. "I think that's two weeks in a row Perry has put something great together for us. As a defense, we've got to go out there and execute. It's just as simple as that…Just execute."
To explain the second half, the Giants will look back at turnovers, missed tackles, and a special teams breakdown. But one thing wasn't a problem – the Broncos' pace on offense.
It was nothing Rolle and the Giants weren't prepared for as they went through the week planning for the hurry-up offense.
"The pace wasn't much at all," said Rolle, referring to what went wrong in the game. "It really wasn't much at all. I think we anticipated a whole lot more. The pace didn't throw us off-balance at all. The pace wasn't much."
Meanwhile, Rolle entered Sunday's game listed as questionable after not practicing on Friday due to a groin injury. Asked after the game how he was doing physically, Rolle, who had six tackles (three solo), said, "I played the game. I played the game."