EAST RUTHERFORD, NJ - Offensive lineman Kevin Boothe will practice today for the first time this season and the Giants have 21 days to decide whether to activate him.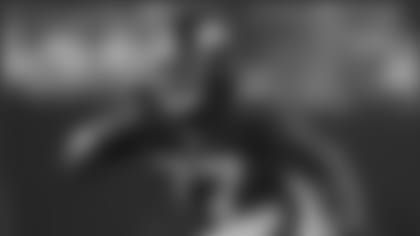 Boothe, a five-year veteran, has been on the reserve/physically unable to perform (PUP) list since Aug. 31. Prior to that, he was on the active/PUP list, where he was placed when training camp opened. Boothe underwent surgery in the spring to repair a torn pectoral muscle suffered while he was lifting weights. He was eligible to begin practice as of Tuesday of this week.
Boothe is not yet on the active roster and is thus currently ineligible to play in a game.
Linebacker Keith Bulluck, who has missed the last three games with a toe injury, will practice today.
Coach Tom Coughlin said he had no update on defensive end Mathias Kiwanuka, who has missed three games with a bulging cervical disc. Earlier this week, Kiwanuka was in Los Angeles to be examined by spine specialist Dr. Robert Watkins.
Kiwanuka expressed hope last week that he would return soon, but there is no timetable for him to begin practicing.
"It is difficult for everyone, the player as well, because the player naturally starts to feel better," Coughlin said. "He feels better, the symptoms aren't there. (He wonders) 'Why can't I go, what's the issue?' Any player under those circumstances (thinks) maybe he can practice, maybe he can play. The frustration, of course, is that it's not something you see with the naked eye."
Coughlin indicated he's willing to wait for a favorable decision.
"If it takes a little more time to get the answer you want to hear, then so be it."