*Giants.com takes a look at playoff experience on the roster: *
There is no teacher like experience.


>
[DRC wins Defensive award](http://www.giants.com/news-and-blogs/article-1/DRC-named-NFC-Defensive-Player-of-the-Week/6a29a7e8-3c7d-4ea6-8f9d-ae35984d4b3c)
>
[Eli not taking playoffs for granted](http://www.giants.com/news-and-blogs/article-1/Eli-knows-not-to-take-playoff-appearance-for-granted/4d363359-51cb-483e-9108-1f8b8161b6c1)
>
[Impact under-the-radar players](http://www.giants.com/news-and-blogs/article-1/Which-impact-players-flew-under-the-radar/ced32430-afd0-48cd-9881-8fd71158028a)
>
[Know Your Opponent: GB playmakers](http://www.giants.com/photos/photos/Know-Your-Opponent-Packers-Playmakers/c297b1ed-46b1-4de6-b537-94a5d1284ee9)

The New York Giants head into their most important game of the year with one of the NFL's most decorated postseason performers in quarterback Eli Manning, a two-time Super Bowl MVP with an 8-3 record in the playoffs.
And while there are only a handful of players left over from the last time the team won it all in 2011, the current roster also contains plenty of veterans with postseason experience from their previous stops.
Below is a look at all of those players, broken down by how many games they have played in each round.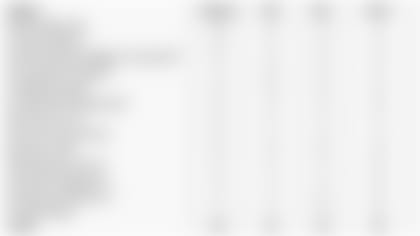 In terms of coaching, the Giants have 13 members on the staff with postseason experience, adding up to 138 games and 19 Super Bowls. First-year coach Ben McAdoo, a former assistant coach in Green Bay, earned six playoff berths with the Packers, winning four NFC North titles and Super Bowl XLV.

>> DRC WINS DEFENSIVE AWARD
But then there are those veterans who are set to make their long-awaited playoff debuts this weekend. That list includes right guard John Jerry (105 regular season games without an appearance), running back Rashad Jennings (93), linebacker Mark Herzlich (88), defensive end Olivier Vernon (80), cornerback Janoris Jenkins (75), defensive tackle Damon Harrison (69), left guard Justin Pugh (55), defensive tackle Johnathan Hankins (52), center Weston Richburg (47), and wide receiver Odell Beckham Jr. (43).
So this year's rookies can't take anything for granted after making it in their first season.
"I don't want to kind of overdo it for them and kind of make it seem so big that they are tight or nervous," Manning said. "You want them to be relaxed this week and have a great week of preparation and make sure that they are loose for the game. But I think that they all know that it is important.
"I don't think that you want to stress that any more than what is stressed already. You are going to see the difference in the media, the difference in the crowd and the play, so you just want them to be loose and go out there and be ready to play their best game."