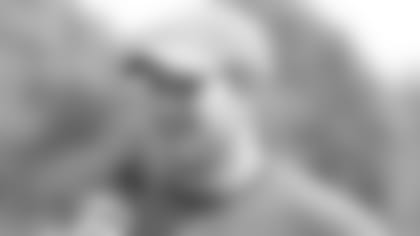 Eli Manning speaks to several hundred young Giants fans about the importance of physical fitness during "Youth Day."
New York Giants quarterback Eli Manning addresses a crowd of several hundred children during "Youth Day" at UAlbany on Aug. 6, 2007. Manning stressed the importance of physical activity, which is the key message of "What Moves U," a Giants and American Heart Association campaign geared at getting kids to be active.

Manning reminded the young fans to "find an activity that you enjoy. It doesn't have to be football … it can be dance, gymnastics, basketball, or anything else that you enjoy doing with your friends that gets your body moving. Physical activity is obviously a big part of our lives as professional athletes, but everyone here should find time to enjoy exercise regularly."

Children also received temporary What Moves U tattoos and heard from other Giants players -- such as Sam Madison and R.W. McQuarters -- on the benefits of building fun movement into their daily activities. For more information, visit www.WhatMovesU.com. ](http://www.jointheteam.com/)