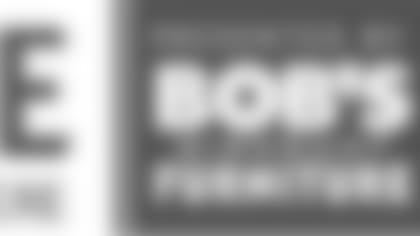 ](http://www.redcrossblood.org/make-donation-v5?distance[postalcode]=07073&distance[searchdistance]=10&date[min][date]=2014-07-19&date[max][date]=2014-07-19&fieldsponsorcodevalue=&distance[searchunits]=mile)East Rutherford, N.J. -
The New York Football Giants are teaming up with the American Red Cross to host their 4th Annual Blood Drive, presented by Bob's Discount Furniture as part of the NBC 4 Giants Health Expo on Saturday, July 19 from 10:00 a.m. to 4:00 p.m. at MetLife Stadium.
The drive comes at a crucial time: during the summer months of June, July and August, on average, about two fewer donors schedule an appointment to give blood at each American Red Cross blood drive than what patients need. This can add up to more than 100,000 fewer donations during the summer.
"The Red Cross hopes Giants fans will join us in making the commitment to help save lives by coming out to donate blood," said Robert Kessler, CEO, Red Cross Penn-Jersey Blood Services Region. "Every day this summer is a chance to give hope to a patient in need by donating blood."
"We are proud to partner with the American Red Cross and Bob's Discount Furniture on this life-saving initiative," said Mike Stevens, SVP and CMO, New York Football Giants. "We've experienced great success at our past blood drives and sincerely thank Bob's for promoting the program so effectively on NBC 4 New York to help maximize donations at our second annual Health Expo. We believe that successful partnerships can achieve great accomplishments and the Red Cross, Bob's and NBC 4 New York have been spectacular partners in working together to make this blood drive even more successful."
All presenting donors will get the chance to meet a Giants Legend, and receive a special personal photo. The first thousand blood donors will receive a limited edition Giants t-shirt. Free parking will also be available for all donors at the event.
Throughout the day, numerous randomly selected blood donors will win autographed NY Giants items.
Bring the whole family! There's fun for all with balloon clowns, face painters and play on the stadium field! Plus, Bob's Discount Furniture will be giving away 20 gift cards in hourly drawings.
"We're honored to support the American Red Cross and their lifesaving services for more than 17 years," said Bob Kaufman, President Emeritus and Co-Founder, Bob's Discount Furniture. "We are pleased to partner with the Red Cross and the New York Giants and provide a day of family fun at MetLife Stadium, while at the same time helping to save lives."
Each day the Red Cross needs 15,000 blood donations to meet the needs of patients at approximately 2,700 hospital and transfusion centers across the country.
Eligible blood and platelet donors are urged to roll up a sleeve and give to help prevent a summer shortage. Blood donors with types O negative, B negative and A negative are especially needed.
While walk-ins are welcome, blood donors are highly encouraged to schedule an appointment in advance to help minimize wait times and to ensure they have ample time for photo opportunities.