The Giants have interviewed Vikings Offensive Coordinator Pat Shurmur for the team's head coach position: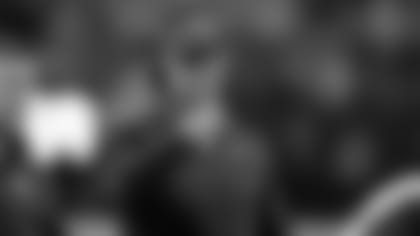 EAST RUTHERFORD, N.J. – Pat Shurmur, whose 19-year NFL coaching career includes a two-year stint as the Cleveland Browns' head coach, today became the fourth candidate to interview for the Giants' coaching position.

Shurmur, 52, met with team president John Mara, general manager Dave Gettleman, and assistant general manager Kevin Abrams in Bloomington, Minn. Giants chairman Steve Tisch will meet with the candidates later in the process.
Shurmur joins Giants defensive coordinator/interim head coach Steve Spagnuolo, and the New England Patriots' coordinators - Matt Patricia (defense) and Josh McDaniels (offense) – as candidates who have interviewed for the position. Patricia is the only one of the four that has no prior head coaching experience.
During his NFL coaching career, Shurmur has been a part of teams that have qualified for the playoffs nine times, won seven division titles, and, while with Philadelphia, played in Super Bowl XXXIX vs. New England to cap the 2004 season.
Shurmur is finishing his second year with the Minnesota Vikings, one of four teams with an NFL-best 13-3 record in 2017. He began the 2016 season as the tight ends coach and for the final nine games was also the offensive coordinator, the title he retained this season.
The Vikings finished 10th in the NFL in scoring (23.9 points a game), 11th in total yardage (356.9 a game), and seventh in rushing yardage (122.3-yard average). Minnesota was also third in the league in third-down conversion percentage (43.5, with 94 successes on 216 attempts).
Quarterback Case Keenum was one of the NFL's pleasant surprises this season. In his first four seasons, he played for three teams and had a career passer rating of 78.4, and a touchdown pass/interception ratio of 24/20. In his first season with Shurmur, Keenum's rating was 98.3 – placing him seventh in the NFL – and he threw for 22 touchdowns and only seven interceptions. His record as a starter entering the season was 9-5; this year, it was 11-3.
Prior to his arrival in Minnesota, Shurmur spent three seasons as the offensive coordinator of the Eagles, his second stint with the club. He arrived in 2013 when he was hired by then first-year head coach Chip Kelly. In their first season together, they orchestrated one of the most efficient offenses in the NFL, setting team records in points (442), total net yards (6,676), touchdowns (53), passing yards (4,406) and fewest turnovers (19) en route to an NFC East title.
The Eagles also set an NFL record with 99 plays of 20+ yards and became the first team since the 1991 Buffalo Bills to lead the league in rushing while ranking last in time of possession.
Shurmur guided Nick Foles to a breakout season in 2013, throwing for 27 TDs and only two INTs while posting the third-best rating (119.2) and third-lowest interception percentage (0.63) in NFL history.
In 2014, Shurmur oversaw an offense that broke an Eagles record by scoring 474 points and 54 touchdowns, and set franchise marks with 390 completions, 4,581 gross passing yards, eight 300-yard passing games, and 356 first downs. Shurmur served as the interim head coach for the 2015 regular season finale after Kelly was dismissed and guided the Eagles to a 35-30 victory over the Giants.
Before joining the Eagles, Shurmur served as the head coach of the Cleveland Browns from 2011-12, when the team's record was 9-23. He was the 13th head coach in Browns history, and the sixth since the franchise's revival in 1999. In his first year, he helped develop a draft class in which all eight members saw action in the regular season, including three who started all 16 games.
Shurmur's opportunity in Cleveland resulted after a successful two-year stint as the offensive coordinator of the St. Louis Rams (2009-10), whose head coach was Spagnuolo, who in 2017 was the Giants' defensive coordinator and interim head coach for the season's final four games (McDaniels succeeded Shurmur as the coordinator in 2011). Shurmur helped the Rams improve to a 7-9 record following a 1-15 season in 2009. Shurmur guided the Rams to improvements in nearly every offensive category, including total yards, time of possession and third-down percentage. The top choice in the 2010 NFL Draft, Sam Bradford – now with Shurmur in Minnesota - set NFL rookie records for completions (354) and attempts (590), while his 3,512 passing yards were the second-most by a rookie in league history at the time en route to NFL Offensive Rookie of the Year honors.
Shurmur's NFL coaching career began in Philadelphia, where he spent 10 seasons (1999-2008) with the club. He was the team's QBs coach from 2002-08 and helped guide Donovan McNabb to three Pro Bowl berths during his tenure. In 2004, Shurmur mentored McNabb to the most productive season of his career, as he set franchise records in passer rating (104.7) and completion percentage (64.0). McNabb also became the first quarterback in NFL history with 30-plus touchdown passes (31) and fewer than 10 interceptions (eight) in a single season. McNabb's career year helped Philadelphia reach its first Super Bowl since 1980.
Shurmur was the Eagles' tight ends coach his first three seasons in Philadelphia. During that time, he helped develop three-time Pro Bowler Chad Lewis.
Before joining the Eagles, Shurmur spent the 1998 season as the offensive line coach at Stanford University. Prior to Stanford, Shurmur instructed the tight ends, special teams and offensive line at Michigan State from 1990-97.
A four-year letterman at Michigan State, Shurmur earned All-Big Ten conference honors and All-America honorable mention accolades as a senior in 1987. He played guard and linebacker as a freshman and started at center the next three seasons. Shurmur was a senior co-captain when the Spartans defeated USC in the Rose Bowl. Shurmur was the first graduate student to play on the Michigan State football team, as he began studying for his master's degree in financial administration during his final season of eligibility.
Shurmur is a native of Dearborn Heights, Mich.