Start fast.** The Giants have made it tough on themselves by falling behind early. They have been outscored 151-113 in the first half this season and have recorded just one offensive touchdown in the first quarter over the last six games.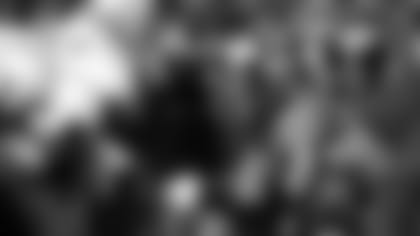 3. Protect Manning.The Chargers are a pressure-oriented team that camouflages their blitz packages well. The Giants have already given up 11 more sacks than they had all of last season.
4. Control the clock. San Diego has beaten teams like Kansas City, Philadelphia, and Indianapolis by dominating the time of possession. The Chargers are third in the NFL in that category, holding onto the ball for an average of 32:13.
5. Get off the field on third down. The only thing the Chargers do better than controlling the clock is converting on third down. They go hand-in-hand as San Diego's conversion percentage is 46.4, good for second in the NFL.
6. Get to Rivers quickly. Philip Rivers is completing 70 percent of his passes by getting the ball out quickly. Get to him before he picks apart the defense.
7. Watch for Woodhead. The Chargers' second-leading receiver is a running back. Danny Woodhead has caught 61 passes this season -- five fewer than Victor Cruz.
8. Close the Gates. Perennial Pro-Bowl tight end Antonio Gates is on pace for his best reception total since 2005. He's especially dangerous in the red zone, where the Chargers are tied with New Orleans for eighth in the NFL with 41 red zone drives.
Block the edge.** San Diego defensive coordinator John Pagano runs a 3-4 scheme, which has given the Giants trouble in the run game. They'll need quality outside blocking to establish the run.
10. Stop the run. As the Giants have won five of the last six games, the defense has climbed to ninth in the NFL against the run. It's been the strength of the Giants over that stretch.