The Giants have made several roster moves ahead of Saturday's preseason game against the Jets: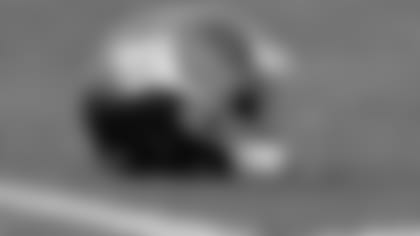 EAST RUTHERFORD, N.J. – The Giants today made several roster moves, three days before hosting the Jets in the annual MetLife Bowl. All of the transactions included wide receivers and offensive linemen.

The team waived offensive linemen Michael Bowie and Corin Brooks, and waived/injured wideouts Darius Powe and Andrew Turzilli.
Powe and Turzilli have hamstring injuries. Bowie did not travel with the team to Cleveland for the preseason game against the Browns on Monday. That day, Bowie turned himself in to authorities in Oklahoma, where last week a warrant was issued for his arrest on a charge of domestic assault and battery.
"We have waived Michael Bowie," general manager Jerry Reese said. "As we have already stated, we were made aware of this situation on Saturday. The league has started to gather more information. That process will continue. The outcome of that process will determine whether there is another opportunity here for Michael."
The newest Giants are wide receivers Marquis Bundy and C.J. Germany, and linemen Richard Levy and Matt Rotheram.
Bundy, 6-4 and 215 pounds, entered the NFL as a rookie free agent with the Arizona Cardinals in 2016. He was on that team's practice squad and active roster for the final six weeks last season, but did not play in a game. Bundy was waived by the Cardinals on Aug. 18.
Germany, from Notre Dame College of Ohio, is 5-11 and 180 pounds. He was signed by the Los Angeles Rams on Aug. 4 and waived on Aug. 18.
Rotheram, 6-5 and 325 pounds, was originally signed as a rookie free agent by the Green Bay Packers on May 8, 2015, from the University of Pittsburgh. He spent the entire 2015 season on the Packers' practice squad. Rotheram was on the practice squads of the Philadelphia Eagles and Detroit Lions in 2016. The Lions signed him to a reserve/future contract on Jan. 9 and released him on Aug. 15.
Levy, 6-6 and 315 pounds, was signed by the San Francisco 49ers on May 8 and released on Aug. 13. He played at the University of Connecticut.
The players have been assigned the following jersey numbers: Bundy (86), Germany (2), Rotheram (61) and Levy (65).