EAST RUTHERFORD, N.J. –** When his fantasy didn't come true, Chris Snee had to face the cold reality that his 2013 season had ended because of a hip injury.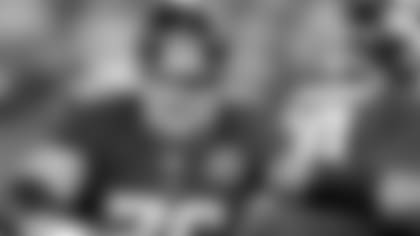 Photos from Giants practice](http://www.giants.com/photos/photos/Photos-from-Practice-104/f4066fd8-3862-420e-a879-025a85679e78) "I've always been a guy that, by Friday, could suit up and play," a subdued Snee said today in his first public comments since a hip injury forced him off the field at Carolina on Sept. 22. "I was kind of secretly hoping I'd wake up and things would feel differently, I would respond to the treatment and the medicine. It just didn't happen. It's frustrating. It's just a new situation for me. I've always been able to play through things. Sometimes things nobody knew about, things that I kept to myself. But I had to be honest with everyone, because it really got to the point where I was doing no good, to be honest."
Snee, two-time Super Bowl champion, four-time Pro Bowler and an anchor at right guard for 10 years, saw his season officially end today. He was placed on injured reserve when the Giants traded for linebacker Jon Beason. Snee will be examined tomorrow by Dr. Bryan Kelly. Although surgery is not definite, Snee said, "That's likely what we're looking at." He had offseason surgery on his other hip.
Snee isn't ready to address whether another operation will end his storied career.
"That's not something I'm thinking about right now," Snee said. "I'm honestly just trying to get over the frustration of this and deal with surgery and deal with rehab. I'll think about that later."
The Giants will surely miss Snee. Since his arrival as a second-round draft choice in 2004, he has started 152 of 159 regular-season and postseason games. Last week in Kansas City, he did not suit up for just the seventh time in his 10 seasons.
This year, Snee's teammates demonstrated how much respect they have for him by electing him one of the Giants' five captains. Though he can't play, Snee clearly still takes that honor seriously
"I still got here at 6 o'clock this morning," Snee said. "I'll do whatever I can."
Last week, third-year pro James Brewer replaced Snee in the starting lineup. When the Giants host the Philadelphia Eagles on Sunday, David Diehl will play right guard for the first time since his rookie season in 2003. Diehl, an 11-year veteran, is the only active player to wear a Giants uniform longer than Snee. Eli Manning is also a 10-year veteran.
Snee has been instrumental in the development of Justin Pugh, the first-round draft choice from Syracuse who has started every game this season at right tackle.
"When someone goes, someone else has to step up," Pugh said. "But obviously when you lose a guy like Chris Snee, who's played his whole career, it definitely hurts. He's another guy in the locker room and in the meeting room that you want to be in there. Hopefully, he'll still be in there and everything will go well with the surgery."
Snee said he has been "feeling it for some time" in his hip. He tried to play through it, but it became obvious at Carolina that it was not a prudent strategy. Manning was sacked seven times in that game. Not all were attributable to Snee, but he seemed to be struggling.
"I've prided myself in playing through things and… I just can't," Snee said. "The best thing is for me to watch my team play and try to get my hip right.
"I'll see Dr. Kelly tomorrow and we'll discuss what the next step is. But I've done everything I can to get this hip right and it's just not where it needs to be for me to play at the level I want to play at. That's where we're at. I'm not going to get into what happened or why it happened. I've played a lot of games for this team and had a lot of wear on this body. If I was able to play through something I would."
Now he'll be forced to watch and satisfy his football fix in the offensive line meeting room and by helping his teammates and coaches.
"It's tough," Snee said. "It's tough to watch and not be able to help. That's kind of the frustrating part. I couldn't do anything. Even when I was out there obviously it wasn't a help. It's tough."
It is, for everybody associated with the Giants.