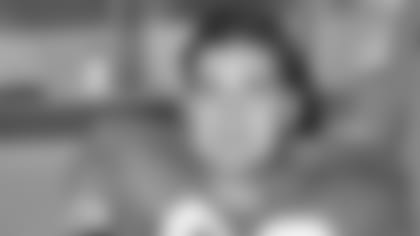 ](http://www.giants.com/media-vault/photo-gallery/Remembering-Pat-Summerall/ac8ba3be-f998-4d9a-a405-4872b5b0330c)
PHOTOS: PAT SUMMERALL'S CAREER
EAST RUTHERFORD, N.J. –
Pat Summerall, who kicked one of the most famous field goals in Giants history and was later one of the nation's most popular announcers for 40 years, died today in Dallas of cardiac arrest. He was 82.
Summerall was the Giants' kicker from 1958-61, the final four seasons of his 10-year NFL career.
On Dec. 14, 1958, he kicked a 49-yard field goal with two minutes remaining through the wind and snow in Yankee Stadium to give the Giants a 13-10 victory over the Cleveland Browns. The victory enabled the Giants to host the Browns again the following week in an Eastern Conference Playoff Game. The Giants won that game to advance to the NFL Championship Game against the Baltimore Colts, to whom they lost in overtime, 23-17, in what has since been called The Greatest Game Ever Played.
"That's one of the most famous games in football history and we would never have been in it if Pat hadn't had that kick," said Hall of Famer Frank Gifford, Summerall's teammate with the Giants. "It was snowing so bad, no one really knew how far it was. I remember Charlie (Conerly), who was his holder, said, 'You son-of-a-gun, you can't kick it that far.' It had rained and then it snowed and it was a terrible, terrible day. Charlie was right – it was almost impossible. He came out on the field to kick it and we all said, 'What the hell are we doing?' But he made it."
Summerall joined the Giants in 1958 in a trade with the Chicago Cardinals. A defensive end, tight end and kicker at the University of Arkansas, Summerall had entered the NFL as a fourth-round draft choice of the Detroit Lions in 1952. A broken arm limited him to just two games as a rookie. The Lions traded Summerall to the Cardinals and he played in Chicago from 1953-57 before moving on to the Giants.
In his four seasons with the team he kicked 59 field goals and scored 313 points.
"Pat will always be a great Giant," said Giants President and Chief Executive Officer John Mara. "He was one of my father's favorites, and his game-winning kick in the snow against the Browns in 1958 is one of the most memorable plays in our franchise's history. And Pat was a true gentleman and the voice of the NFL for generations of fans."
"Pat was a wonderful ambassador not only for the NFL, but for sports in general," said Steve Tisch, the Giants' Chairman and Executive Vice President. "He was a fixture in our living rooms. We were fortunate to have him as a player and also as the voice for some of our most memorable games. Even more importantly, he was a warm, gentle man."
Gifford believes Summerall was a vastly underrated football player because head coach Jim Lee Howell and offensive coach Vince Lombardi were reluctant to put him on the field for anything but kicking.
"Lombardi didn't want him to get hurt," Gifford said. "But we didn't need him as a football player, we needed him as a kicker. Lombardi didn't play him when he was with us mainly because we didn't want to lose our kicker – because the backup kicker was me. I was going both ways and doing the kicking, too. We picked him up from the Cardinals and that was the end of my kicking career."
Gifford said Kyle Rote, Conerly, Summerall and he were close friends during their four years together.
"Pat was a great teammate, he was fun at night and he never changed," Gifford said. "He was a classy guy. The thing a lot of people don't remember is that he was one hell of a football player."
Summerall might have been a better announcer. After retiring from the Giants, he joined CBS as analyst in 1962. Twelve years later, he switched to play-by-play and was paired with Tom Brookshier and they became the most popular duo in football broadcasting.
In 1981, Summerall got a new partner – John Madden. The Hall of Fame coach and he worked for 22 years together on CBS and FOX and were one of the most beloved partnerships in history.
Summerall broadcast 16 Super Bowls with CBS and FOX, more than any other announcer. He also contributed to 10 Super Bowl broadcasts on CBS Radio as a pregame host or analyst. Summerall and Madden worked together on eight Super Bowls – five at CBS and three at FOX.
Summerall also broadcast numerous golf and tennis tournaments, including The Masters and the U.S. Open. He retired from fulltime work following the 2002 season, but continued to work select games, including the Cotton Bowl on FOX. Summerall spent his retirement years at his home near Dallas.
"We're running out of Giants," Gifford said. "Pat lived a great life and shared a lot of wonderful things with a lot of wonderful people. On that great gridiron somewhere he's probably celebrating himself. He was such a classy guy and he meant so much to so many of us."