EAST RUTHERFORD, N.J. –** Make that 13 veteran free agents signed by the Giants in three weeks.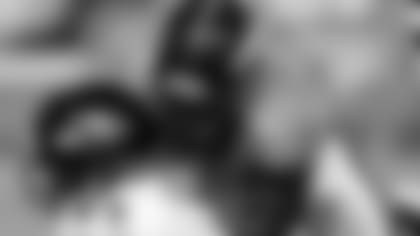 Robert Ayers Photo Gallery](http://www.giants.com/photos/photos/Photos-DE-Robert-Ayers-QB-Sacks/06795723-b6b5-4977-9d9a-5cc9622e1728) The team today added defensive end Robert Ayers, who had a career-high 5.5 sacks last season for the AFC Champion Denver Broncos. Ayers, a former first-round draft choice, is the fourth participant from Super Bowl XLVIII, and the third from the Broncos, to join the Giants. The others are cornerback Dominique Rodgers-Cromartie and return specialist Trindon Holliday from Denver and cornerback Walter Thurmond from Seattle.
"This is a tremendous opportunity for me, coming to a great organization like this," Ayers said. "They hate losing and they're always about getting better and preparing and I've heard nothing but good things about the general manager and the owners, the coaches. Everyone speaks highly of them across the league. They're a blue-collar organization, and I'm looking forward to being part of that. I left the Denver Broncos, who were a good organization, and I feel like I'm going to just as good or better of an organization. It's going to be good to come here and be with leaders like Jon Beason and Antrel Rolle and Eli (Manning). It's going to be a good experience for me, and hopefully I can help this team win.
"It definitely helps to be here with familiar faces. You kind of blend in together and find your niche and link up with guys of your liking and similarities. From what I hear, it's a great group of defensive linemen, so I'm looking forward to meeting those guys. It's going to be good for all of us. There's a lot of leadership on the defense. Hopefully we can establish ourselves as leaders, too."
Ayers joins a group of defensive ends that includes two-time Pro Bowler Jason Pierre-Paul, Mathias Kiwanuka and second-year pro Damontre Moore. The Giants recently lost free agent Justin Tuck, who signed with the Oakland Raiders.
Ayers – who lived in nearby Hudson County until he was 15 - is a 6-3, 275-pounder who played five years for Denver after the Broncos selected him 18th overall in the 2009 NFL Draft out of the University of Tennessee. He played in 72 regular-season games with 27 starts and contributed 141 tackles (101 solo), 12.0 sacks, three forced fumbles, two fumble recoveries and seven passes defensed.
Ayers also played in six playoff games with one start and had six tackles and three sacks, including an 11-yard takedown of Tom Brady in the Broncos' victory over New England in the 2013 AFC Championship Game. He had one solo tackle in the Super Bowl, which Denver lost, 43-8, in his new home, MetLife Stadium.
"Painful isn't a strong enough word to describe that game," Ayers said. "Other than the death of family, that's the only thing - it's not that bad, but it was the next worse thing. It's a tough feeling, but it's only motivation for the future. I'll be able to redeem myself for at least the next two years in this stadium, so I'm looking forward to it."
In 2013, Ayers played in 15 regular-season games with three starts at right end (vs. Baltimore on Sept. 5, Oakland on Sept. 23 and at Dallas on Oct. 6). He was inactive vs. Jacksonville on Oct. 13 with a shoulder injury. He finished the season with 29 tackles (23 solo) and his 5.5 sacks placed him third on the team. Ayers also forced a fumble and had 10 quarterback hits. He also played in in all three of the Broncos' postseason games.
Ayers has the ability to play in multiple positions along the defensive line.
"That's something I was able to do in Denver, something I brought to the team," Ayers said. "I'm able to play most of the positions, whether it was right defensive end, left defensive end, inside guy. I've done a lot of move-around, floating type stuff. I think that's one of the things that the Giants saw that I could do, play a lot of different things. I've played a lot of different positions in my five-year career. I don't know if they're keeping me doing that or if they want me to lock in and solidify one role. I don't know, but whatever it is, I'm looking forward to doing it."
Ayers played in 15 games in 2012. The previous season he played in all 16 games with 13 starts, both career highs, and tied his career-best with 39 tackles (25 solo). Ayers played in 11 games with 10 starts in 2010, when he missed five games with a foot injury, and in 15 games with one start as a rookie in 2009. In a Monday night game vs. Pittsburgh on Nov. 9, he scored the
longest fumble return touchdown by a rookie in Denver history with a 54-yard score.
At Tennessee, Ayers played in 48 games with 14 starts and totaled 113 tackles (80 solo), nine sacks, an interception and four pass breakups. Ayers was an all-state selection as a linebacker as a senior at Marlboro County High School in Bennettsville, S.C.
Ayers spent a year at Hoboken High School before moving to South Carolina to live with an aunt and cousin with whom he is particularly close (Ra'Sean Dickey, who played football at Georgia Tech). Ayers' father, who lived in Newark, is deceased. His mother and brother, an 11th grader, live in Denver.
But Ayers said "probably 70 percent" of his family is in New Jersey.
"It's going to be good to be able to play closer to family," Ayers said. "The last five years were in Denver, they didn't really get to see me play much other than on T.V. The next few years it'll be good for them to be able to see me play and a good experience for me to have to share this time of my career with them.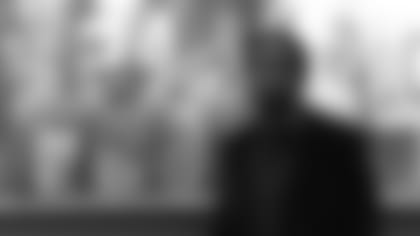 "My grandma, most of my aunts, my uncles, most of my cousins are here, and then the ones that aren't in Jersey City, they're kind of scattered around the state. Some are in Pennsylvania, some in New York from my dad and my mom's side. They're all pretty much on the east coast and then there are some in Virginia. Pretty much everyone's on this side of the tri-state area."
When Ayers became a free agent, he wasn't certain if his tenure with the Broncos would continue or he would move on. Now that he's a Giant, Ayers couldn't be happier.
"Whenever you're with a good organization, there's always a sense of wanting to be there," he said. "I was there for five years and gained a lot of friends in the community, knew a lot of people, became close with guys on the team, my wife got close with the wives of players, so it was a tough situation to leave. I understand the business and also I was looking for an opportunity to come in and maximize my ability. I feel like the Giants gave me a better opportunity to do that than in Denver. I'm very happy to be here. I'm ready to put Denver in the past and move forward with the Giants. I'm looking forward to it and I'm very excited."
The Giants have been the NFL's most active team in free agency. In addition to Rodgers-Cromartie, Thurmond and Holliday, they have signed offensive linemen Geoff Schwartz, J.D. Walton, John Jerry and Charles Brown; defensive backs Zack Bowman, safety Quinton Demps; wide receiver Mario Manningham; linebacker Jameel McClain; and running back Rashad Jennings.
The Giants have also retained 10 of their own free agents – linebackers Jon Beason, Spencer Paysinger and Mark Herzlich; cornerback Trumaine McBride; safety Stevie Brown; kick Josh Brown; quarterback Curtis Painter; running back Peyton Hillis; fullback Henry Hynoski; and defensive tackle Mike Patterson.
CLICK FOR GIANTS.COM FREE AGENCY CENTRAL >>