The Giants made a roster move Saturday, terminating the contract of Punter Brad Wing: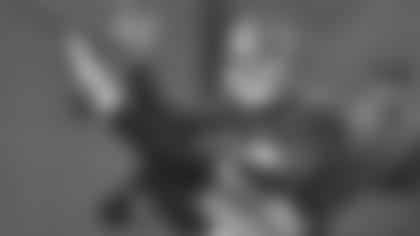 EAST RUTHERFORD, N.J. – Add punter to the list of positions where the Giants will field a new player in 2018.
The team today announced that it has terminated the contract of Brad Wing, who punted in every game for the Giants the previous three seasons.
After an outstanding 2016 season, Wing struggled at times last year. His 36.7-yard net average ranked last in the NFL among punters eligible to be included in the final league statistics, while his gross average of 44.1 yards tied for 24th. Short Wing punts in Philadelphia and Tampa Bay were among the plays that led to late Giants' losses. He also had two punts blocked for the first time in his career.
Wing was traded to the Giants on Sept. 4, 2015, after punting for the Pittsburgh Steelers in his debut season the previous year. In his first Giants season, Wing had a 44.5-yard gross average and a 38.9-yard net average on 76 punts. His 33 punts inside the 20-yard line tied the Giants' single-season record, set by Brad Maynard in both 1997 and 98.
Wing had his finest season in 2016. He punted 93 times for a 46.2-yard gross average (11th in the NFL) and a 40.9-yard net average (10th in the league). His net average was a single-season Giants record, breaking the former mark of 40.2 yards, set by Jeff Feagles in 2008. He dropped 28 punts inside the 20.
Wing was named the NFC Special Teams Player of the Week for Weeks 14 and 15 for his outstanding play in victories vs. Dallas and Detroit. He was first Giants player to win back-to-back Special Teams Player of the Week awards since they were instituted in 1984.
In 64 career games, Wing has a 44.7-yard gross average and a 38.8-yard net average. He has placed 100 punts inside the 20.