Three decades ago, Scott Norwood's field goal attempt sailed wide right in the final seconds and the 1990 New York Giants secured the franchise's second Lombardi Trophy by defeating the Buffalo Bills, 20-19, in Super Bowl XXV. That thrilling finish was just the ending to a season full of incredible moments.
The Giants will celebrate the 30th anniversary of that Super Bowl-winning team with a season-long content platform across their media channels. The platform will kick off with a classic re-air of Super Bowl XXV on MSG Networks (Saturday, September 5, at 8 p.m. ET).
In addition, fans are encouraged to visit Giants.com/1990 to explore unforgettable scenes from that season. There they can re-live Leonard Marshall's crunching hit on Joe Montana, and read stories they may have never heard before, such as rock star Jon Bon Jovi disguising himself as a photographer on the sideline during games, or Jeff Hostetler hitching a ride to the airport on the famous Madden Cruiser after missing the team bus following the NFC Championship Game in San Francisco.
Here is what else you can find throughout the year in celebrating the 30th anniversary of Super Bowl XXV:
• SBXXV Classic Re-air – Tune to MSG Networks on Saturday, September 5 at 8 p.m. ET to re-live one of the most thrilling, significant and memorable victories in the Giants' 95-year history and one of the great Super Bowl stories of all time. Jeff Hostetler, a seldom-used backup quarterback, took over as the starter late in the season after Phil Simms broke his foot and led the Giants to their second championship in five seasons. But the title wasn't secured until a field goal attempt in the final seconds by Buffalo's Scott Norwood sailed…wide right!!
• Giants Huddle Podcast - Players from the 1990 team will join the podcast to give their oral history of the season. The first podcast, featuring legendary tight end Mark Bavaro, will launch on Friday, September 4 across all podcast networks.
• Giants First & 10 presented by Stop & Shop – Debuting Thursday, September 10 at 7 p.m. ET on MSG Networks, each episode will profile a key player or moment from the 1990 team.
• Giants Chronicles presented by Hackensack Meridian Health - Debuting Sunday, September 13 at 10 a.m. ET on MSG Networks, each episode will highlight key moments from the 1990 season. The first episode documents Big Blue's journey - from their franchise-record 10-game winning streak to start the season to denying the San Francisco 49ers their hoped-for three-peat. Then it's on to the Super Bowl in Tampa against the high-scoring Bills in one of the most thrilling victories in the history of the franchise.
• Super Reunion - Giants legends will host a virtual chalk talk for Season Ticket Members to re-live some of the best moments from the 1990 season. Season Ticket Members will also be able to submit questions and interact with the virtual show.
"We've got happiness, we've got humor, practical jokes, hilarity, success, achievement," Bill Parcells said about the Giants' Super Bowl champions in his Hall of Fame induction speech in 2013. "Then we've got that momentary time of exhilaration where you hoist that championship trophy over your head, and I don't know what happens, but some mystical blood kinship is formed, and although it's a fleeting moment, that kinship lasts for the rest of your life."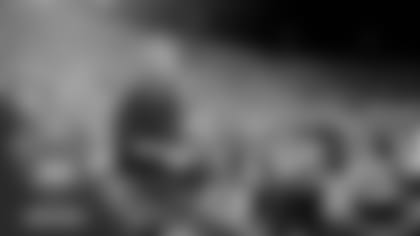 30th Anniversary of 1990 Champions
Explore unforgettable moments and stories from the Giants' 1990 championship season, presented by Bud Light