EAST RUTHERFORD, N.J. –** The calendar says it's early September and the NFL schedule notes the regular season is just beginning, but to defensive end Mathias Kiwanuka, the Giants' opener Sunday night in Dallas is far more important than the time of year would suggest.
"The playoffs start now," Kiwanuka said this week. "If you want to make it there, you have to get there, starting day one."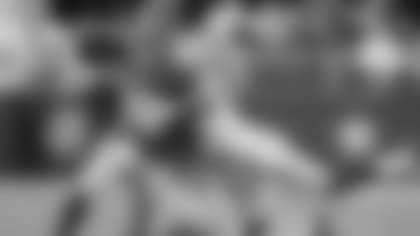 Watch: 2013 Season Preview Report](http://www.giants.com/videos/videos/2013-Giants-Season-Preview-Report/99365811-ebe0-4a85-a704-028d690c84e2)
Kiwanuka has evidence to back up his point. A year ago, these same two teams opened the NFL season in MetLife Stadium. And while many point to December defeats in Atlanta and Baltimore for the Giants' 2012 demise, the loss to the Cowboys on Sept. 5 was arguably more harmful. Had they won that game, they would have matched Washington atop the NFC East with a 10-6 record and made the playoffs as a wild card.
"That game counted, absolutely," Kiwanuka said. "We talked about that. You never know which game is going to be the one that you needed when you look back and we don't want to be in that position. At the beginning of the season everyone's undefeated. We have a chance to keep it that way and that's what our goal is. You don't want to be looking back like last year, thinking if we had this or had that. We don't want any of that going on. We want to take care of business when the opportunity is presented to us."
Linebacker Dan Connor, now the Giants' starting middle linebacker, played in that game for the Cowboys.
"It gives you a lot of momentum going into the season, but it's not a make or break thing," said Connor, well aware Dallas finished 8-8 last year. "But it's obviously a big one. Down in Dallas it was all we talked about during training camp, it was our focus in the offseason, that opener up here. (Coach) Jason Garrett made it clear that this is a big one, the opener is a big one and we've got to get it. When I was down in Dallas we were able to get that, but the first game is not necessarily a make or break, but at the same time, big game, division game, Sunday night football and the opener. It's about as big as it gets."
And it will be again Sunday night. The Giants and Cowboys have one of the NFL's fiercest and most entertaining rivalries. Their games are frequently decided in the fourth quarter, particularly in Dallas. The Giants are 4-0 in AT&T Stadium (formerly Cowboys Stadium) and those four games were decided by a total of 16 points. Last year, the Giants jumped out to a 23-0 lead down there, fell behind, 24-23 and pulled out a 29-24 triumph when Lawrence Tynes kicked two fourth-quarter field goals.
"It's a great rivalry over many years," quarterback Eli Manning said. "Two great franchises, so it should be a good game. We've played in some big games over the years, so it should be an exciting game and hopefully we can go out there and play well."
The NFL likes showcasing these two teams playing each other. This is the 11th consecutive season in which at least one Giants-Cowboys game will be played in prime time. In 2011, both games were Sunday night affairs, three weeks apart. This week, the Giants' game in Dallas will be played under the lights for the seventh time in eight seasons.
[
FACT OR FICTION: DEBATING THE COWBOYS MATCHUP](http://www.giants.com/news-and-blogs/article-1/Fact-or-Fiction-Best-WR-in-NYG-DAL/735b0d14-ecac-4819-8c66-5f4fad749949)
No one, it seems, can get enough of the NFC East. Three of the Giants' free agent acquisitions in the offseason came from division teams. In addition to Connor, defensive tackles Cullen Jenkins and Mike Patterson joined the Giants from the Philadelphia Eagles. Jenkins is expected to start Sunday night.
"It's as close as the NFL gets to a college rivalry," said Connor, who played his first four NFL seasons with the Carolina Panthers. "The excitement's there, not only with the crowd and the fans but the teams. I don't know what causes it or how it is, but that's how it goes.
"There's a great atmosphere down there, great stadium, good crowds, it will be rocking for this game. You have a division game, Sunday night football, it couldn't get any bigger. So it'll be an exciting place to play and guys around here have played there on the Giants side so they know what to expect. I've been on the other side last year, so I know what to expect. But it's always a great rivalry and it should be very competitive."
](http://www.ticketexchangebyticketmaster.com/nfl/newyork-giants-tickets/?intcmp=tm104445&wt.mcid=NFLTEAMNYGNEWS_LINK) "There's always a little bit more amp to these games," said Patterson, who spent eight years with the Eagles. "It's a division game, so you want to go out there and do good, especially in your first one against them. You just want to go out and perform like you do every game but for some reason, when you play against the East, it's just a little bit more exciting."
And important. It's still officially summer, but the Giants playoff push starts now.
The Giants are 49-34-5 (.590) in season-opening games (and that includes an 0-5 mark vs. Dallas). Coincidentally, they have the same record in road openers. Their 49 victories in road openers is the second-highest total and their .590 winning percentage is third-highest in the NFL. If the Giants win Sunday night, they will join the Green Bay Packers (53) as the only teams to win 50 or more road openers. Dallas (33-30, .623) has the highest winning percentage in road openers. Green Bay (53-37-2, .596) is second.
The Giants have lost their last two season openers, at Washington in 2011 and to Dallas last year.
Tom Coughlin is 10-7 (.588) on opening day, including 4-5 with the Giants. Bill Belichick, Mike Shanahan and Jeff Fisher are the only active coaches with at least 10 opening day victories.
Manning is 78-57 (.578) as a regular-season starter. Dallas' Tony Romo is 55-38 (.591). Manning is 8-3 (.727) in the postseason. Romo is 1-3 (.250).