EAST RUTHERFORD, N.J. –** The Giants have played nine 60-minute games this season, but the consensus among the players and coaches is that they have yet to play a complete game. Not once have the offense, defense and special teams simultaneously approached the high level of play they aspire to attain.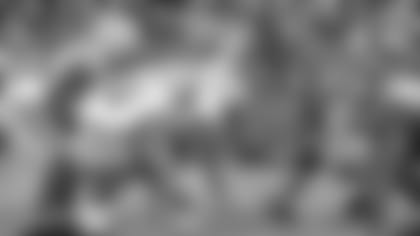 Know Your Opponent: Packers Roster](http://www.giants.com/photos/photos/Know-Your-Opponent-Green-Bay-Packers/81bcaf3d-26ae-47f8-80b5-2d1dacf54cdc) "I think we're capable of playing better," coach Tom Coughlin said this week. "No question, and I think the contributions of all three have got to catch up. Our defense has been playing solid, the other two areas have been a little bit up and down and we need to be a little more consistent that way. It's good that the run game has come along and it's always nice to send a message with a punt block (as the Giants did last week). I'm hoping those kind of things will stimulate."
Despite shortcomings on offense and special teams, the Giants will carry a three-game winning streak into their home game Sunday vs. the Green Bay Packers. At 3-6, the Giants must keep winning to remain in the NFC East title race.
But they make it harder on themselves when they keep turning over the ball (three last week), can't get their passing game off the ground (just 118 net yards in the victory last week against Oakland) and continue to commit flubs on special teams. The Giants defeated the Raiders despite losing a fumble on the opening kickoff, allowing a 41-yard kickoff return and finishing with a 30.5-yard net average on four punts, including a seven-yarder that was deflected.
Winning, of course, is the top objective every week. But the Giants expect to execute at a higher level than they've demonstrated thus far.
"I think we're doing some better things," quarterback Eli Manning said. "We're not making as many mistakes, so we're getting in better positions to do some better things and make some plays and score some touchdowns. Now it's just a matter of executing a little bit better. I think we are very close. I think we know that. We've just got to keep working a little bit harder and make some of those plays."
"I think we just have to keep working hard each and every week with the understanding that that day is going to come soon," wide receiver Victor Cruz said. "We're all going to be on the same page very soon and we can get it all taken care of, hopefully this Sunday against Green Bay. We know there are still a lot of ballgames to be played and there are definitely some good things that we have left to do out there on the field."
Perhaps the Packers will help bring out a more efficient Giants team. This is the teams' fourth meeting in three seasons. The Giants lost the first of those games before defeating the Packers in an NFC Divisional Playoff Game and in a regular-season game in 2012. In those three games, they averaged 36.7 points, 419 total yards and 305 passing yards.
This season, the Giants are averaging 18.3 points (half of their recent average against the Packers), 319.2 total yards and 242.3 passing yards. Can they recapture some of the success they've had recently against Green Bay?
"They kind of run some of the same schemes that they've had in the past," Cruz said. "It gives us a little bit of confidence, but every team is different, every game is different, everything is unique, every game plan that they have for us is unique. We just have to go in there and expect the worst, expect for them to come with everything they've got and be able to adjust off of that."
A significant difference in this game is the Packers will play without their best and most important player, quarterback Aaron Rodgers, who is sidelined with a broken collarbone. His backup, Seneca Wallace, injured his groin in his first start of the season last week against Philadelphia. Green Bay's quarterback on Sunday will be Scott Tolzien, who will make the first start of his three-year NFL career – one week after seeing his first professional action.
The Packers are also without such mainstays as wide receiver Randall Cobb and tight end Jermichael Finley. Cornerback Casey Hayward is out with a hamstring injury and linebacker Nick Perry is doubtful with an injured ankle.
Despite the missing talent, the Giants expect to see the best of the Packers, who are in their own division title race.
"Green Bay is still a good team," defensive tackle Cullen Jenkins said. "The defense, the defensive system that they run, they can bring a lot of different looks and a lot of different stunts, blitzes, things like that and the offense, too. They still have (wide receiver) Jordy (Nelson) out there and they've got a lot of weapons with the running game with Eddie Lacy. We can't lose sight of that."
"This is the NFL. Every team on any given Sunday can beat you," defensive end Justin Tuck said. "We've played well against Green Bay. We've had a lot of success, they've had their fair amount of success against us, too, but we feel like it's a good matchup for us. I think the best teams in the league should bring the best out of you and I think the last five matchups with us, we've brought the best out of each other. They're always games that go down to the wire. You've got to be excited about playing an opponent like that."
Especially because so much is on the line for both teams.
Jenkins played the first seven seasons of his career for the Packers and was on the Green Bay team that won Super Bowl XLV. He tried to downplay the significance of the game for him, but wasn't very successful.
"Seven years with a team, that's a long time," said Jenkins, who played the previous two seasons in Philadelphia. "It will be the first time I've played them since I've left. It will be a little different for me.
"Anytime you play against a team maybe you feel like they kind of looked past you, thought they needed to replace you or move on or didn't want you or whatever the reason is, you kind of have a little feeling in there where you want to prove them wrong and show them that you've still got it. What better way to do it than playing against them?"