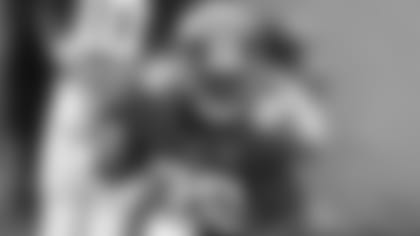 The Giants have waived running back Paul Perkins with a non-footbal injury: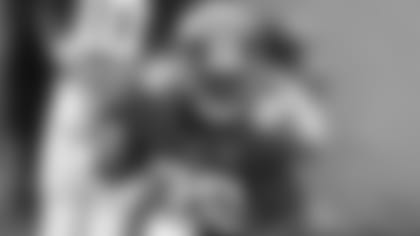 EAST RUTHERFORD, N.J. – The Giants announced today they have waived running back Paul Perkins with a non-football injury.
Perkins suffered a pectoral injury prior to the start of the team's offseason conditioning program and subsequently underwent surgery.
A fifth-round draft choice from UCLA in 2016, Perkins played in 25 regular-season games with five starts, and he started the 2016 NFC Wild Card Game in Green Bay. His two-year totals include 153 carries for 546 yards (3.6-yard avg.), with a long run of 22 yards, and 23 receptions for 208 yards (9.0-yard avg.), with a long catch of 67 yards. In the playoff game, he rushed for 30 yards on 10 attempts and caught three passes for 27 yards.
In 2017, Perkins played in 11 games, including starts in each of the first four games. He was inactive for four games, and did not play vs. Kansas City on Nov. 19. Perkins finished the season with 41 carries for 90 yards and eight receptions for 46 yards.
As a rookie in 2016, he finished second on the team with 456 rushing yards on 112 carries and caught 15 passes for 162 yards. Perkins made his first career start in the season finale in Washington and ran for 102 yards, the Giants' only 100-yard performance of the 2016 season.