EAST RUTHERFORD, N.J. –** Jerry Reese began his start of training camp news conference by reminding everyone where the Giants hope to be next winter.
The Giants' general manager told a crowd of reporters at the Quest Diagnostics Training Center that it is 190 days until Super Bowl XLVIII, which will be played on the team's home field in MetLife Stadium.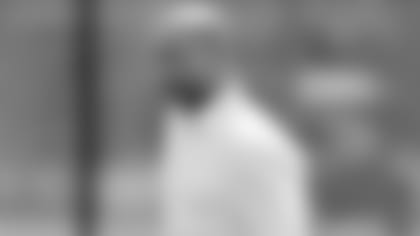 PHOTOS: TRAINING CAMP PRACTICE](http://www.giants.com/photos/photos/Practice---728/a9d9e151-8aa5-4dfb-84f1-2ca502277fd4) "We're going to put up in the locker room our countdown, so our guys can see how urgent it is to be ready to go every week," Reese said. "You can't let games get away from you and expect to make the playoffs. So we've got to have a sense of urgency going into this season."
Coach Tom Coughlin supports Reese's thinking.
"When Jerry came in and showed it to me, his point was that it is not very far away, and if that's the case, then there would be a sense of urgency about just reminding people what that is," Coughlin said. "I'm fine with that."
The playoffs are relevant to the other number Reese offered to the media.
"We've been to the playoffs one time in the last four years," Reese said. "That's below our standards. We have to play more consistent."
Of course, that one postseason trip in 2011 resulted in a Giants victory in Super Bowl XLVI, their second title in five seasons. But bringing home a Lombardi Trophy doesn't fully rid the disappointment of the seasons that end without a playoff berth. One of those occurred in 2012, when the Giants went home after 16 games with a 9-7 record.
"It never takes away the sting," Reese said. "I still think about the season we went 8-8 (2009). I thought that was one of our best teams and we went 8-8. So nothing takes away the sting except getting in the tournament and having a chance to win the Super Bowl. So, again, one playoff trip in the last four years is just below our standards. We want to do better and we will do better.
"We've been close, but close is not good enough. I think that 'consistent' word that I talked about earlier….to get in, you have to be consistent. At times last year we looked like a good football team and other times we looked like a bad football team. I want us to be consistent every week and look like that good football team."
Ironically, the Giants' 9-7 mark last year matched their record in 2011, when the season ended with a title celebration. And that followed a 2010 season in which the Giants didn't make the playoffs despite a 10-6 record. In the last four years, they have gone 8-8 10-6, 9-7 and 9-7 but, as Reese is quick to note, have just one postseason berth to show for it.
"You usually get in the playoffs when you're (10-6)," Reese said. "We've had different things that have happened to us that have knocked us off-kilter a little, but all I know is we've been in the playoffs one time in the last four years and that's really not acceptable for us. That's not our standard, that's not what we shoot for and we want to put everyone on notice, myself included. Everybody's on notice. That's not our standards."
Reese is confident the Giants will participate in the playoffs this season. Most of the team's core has returned, including Eli Manning, Victor Cruz, Justin Tuck and Antrel Rolle. As is their norm, the Giants didn't bring in a high-priced, high-profile free agent. But they added several proven veterans who should help, including defensive tackle Cullen Jenkins, tight end Brandon Myers and kicker Josh Brown.
"We just try to do what's best for the Giants," Reese said. "I say this every year, we don't really have a template on how we do things, we just try to put the best roster together the best that we can, any way we can do it. Sometimes we can do it the draft. Obviously, we like our draft picks, but sometimes in free agency, with our salary cap situation, and sometimes the free agent market just isn't a good market for you for what your needs are. We think we put together a nice roster, but, again, our roster, to get all the pieces we want, it probably won't be finished until Week 1 when we get ready to go to Dallas."
Some other subjects Reese discussed during his news conference:
*On wide receiver Hakeem Nicks, who is entering the final season of his five-year rookie contract:
"It's inappropriate to talk about contracts or anything like that, but to answer your question, obviously, we want him to be a Giant for a long time," Reese said.
*On Manning saying that Nicks, who was injured throughout the 2012 season, has told him he is now 100 percent.
"You don't expect anything else from Hakeem Nicks," Reese said. "The guy, when he's 60 percent, he comes in and says 'I'm 100 percent,' because that's how badly he wants to play and that's how competitive he is. We don't expect anything else from him and we're happy he's out here. Again, we hope he's a Giant for a long time."
*On how much the team needs Jason Pierre-Paul to play as he did two years ago, when he had 16.5 sacks. JPP is currently on the physically unable to perform (PUP) list after undergoing back surgery last month.
"Well, obviously, he is a tremendous football player," Reese said. "We want him to be great. Obviously, he's coming off a back injury but we think he can be a terrific player like he's been in the past, so we expect that from him but it's not only a one-man team. We expect all of our defensive players to step up. Our defense has to get off the field. We didn't have a lot of three-and-outs last year, we need to get on the field and get off the field, and our offense needs to score points, score touchdowns."