*A look at the strength of the Giants' 2018 opponents and where they rank league-wide: *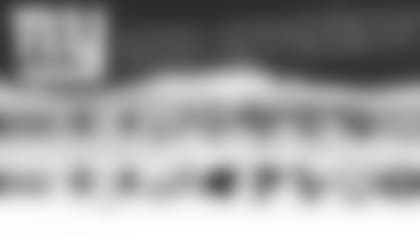 Past performance is no guarantee of future results.

That saying applies to the NFL more than any other sports league and goes double for the NFC East, which just witnessed one of its teams go from last to first and win it all. Nevertheless, it's February. And football fans need something to talk about.
So why not discuss strength of schedule?
If the Giants plan to turn things around sooner rather than later, they will have to do so with a 2018 schedule that is tied for the eighth-hardest in the NFL. Based on last year's records, Big Blue's upcoming opponents had a combined winning percentage of .520, the same as the Cardinals, Bears and Vikings. The Texans (.453) have the "easiest" schedule, while the Packers (.539) own the "toughest" in the league.
In addition to their six divisional games, the Giants play the NFC South and AFC South this year, as well as the same-place finishers from the NFC North (Bears) and NFC West (49ers). The slate includes seven games against playoff teams – Saints, Panthers, Falcons, Jaguars, Titans, and the Super Bowl LII champion Eagles (twice).
Here are the strength of schedule rankings based on last year's records:
1. Green Bay Packers -- .539
T-2. Detroit Lions/New Orleans Saints -- .535
4. Tampa Bay Buccaneers -- .531
T-5. Cleveland Browns/Los Angeles Rams/Seattle Seahawks -- .523
T-8. New York Giants/Arizona Cardinals/Chicago Bears/Minnesota Vikings -- .520
12. Carolina Panthers -- .512
13. Atlanta Falcons -- .508
14. Washington Redskins -- .504
T-15. San Francisco 49ers/Dallas Cowboys/Miami Dolphins -- .500
18. Buffalo Bills -- .496
T-19. Philadelphia Eagles/Kansas City Chiefs -- .492
21. Baltimore Ravens -- .488
T-22. New England Patriots/Indianapolis Colts -- .484
24. Los Angeles Chargers -- .480
T-25. New York Jets/Denver Broncos/Pittsburgh Steelers/Jacksonville Jaguars -- .477
T-29. Oakland Raiders/Cincinnati Bengals -- .473
31. Tennessee Titans -- .465
32. Houston Texans -- .453