Last night there could have been two Giants inducted into the Pro Football Hall of Fame.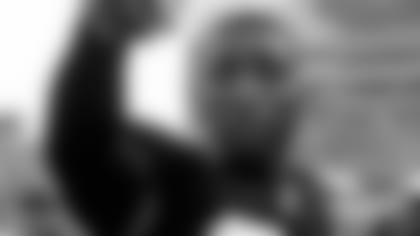 Photos of Chris Carter's Caree](http://www.giants.com/photos/photos/Chris-Carter-almost-a-Giant/ae8335a8-0710-4bc0-bbf4-c08abb446e40)r If you play the hypothetical game long enough, the chain reactions go on forever, but this scenario has teeth: Cris Carter was almost a New York Football Giant.
Bill Parcells, who along with Carter was inducted into the seven-member Class of 2013 on Saturday night, was set to claim the wide receiver in 1990, as Jarrett Bell recounted in USA TODAY Sports. At the time, Carter had just been released by the Philadelphia Eagles after three seasons while dealing with substance abuse issues.
The call went as follows:
"This is Coach Parcells. How long would it take you to get to Giants Stadium?"
"Coach, it would take me a couple of hours. I'll pack a bag. I'm right here in Cherry Hill (New Jersey). Let me talk to my wife. I'll be right there."
"Good, because we're claiming you."
Shortly after, though, Carter called back and told him that he wouldn't become a Giant because he was just claimed by Minnesota, where he went on to catch 1,101 balls for 130 touchdowns and more than 13,000 yards throughout his career.
But Carter never forgot Parcells' gesture.
So he presented a token of his appreciation to the coach during the weekend festivities. He gave him a tie clip engraved with "No. 278" in reference to Parcells becoming the 278th member of the Hall of Fame. "The people who have done for me, and the people who have helped me, I think they should know," Carter said. "I think when you make an impact on someone's life, you should know that. I just wanted to let him know."