EAST RUTHERFORD, N.J. –** If the Giants are to win for the first time this season on Sunday against the Philadelphia Eagles, they will do so with a depleted roster.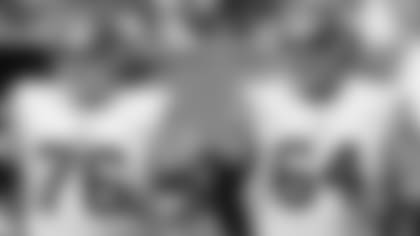 Photos from Giants practice Six players were today declared out of the game because of injuries, including four who started at least one of the previous two games: center David Baas (neck), guard Chris Snee (hip), cornerback Aaron Ross (back) and defensive tackle Linval Joseph (ankle/knee). Joseph has started 30 consecutive regular-season games, the third-longest streak on the team.
Also missing the game will be cornerback Jayron Hosley (hamstring) and tight end Adrien Robinson (foot).
Cornerback Corey Webster, who did not practice for the second day in a row, is doubtful with a groin injury.
Defensive tackle Cullen Jenkins (knee/Achilles) and wide receiver Louis Murphy (ankle) were limited in practice and are questionable.
The other seven players on the injury report are probable: guard David Diehl (thumb), linebacker Mark Herzlich (toe), defensive end Jason Pierre-Paul (knee), defensive tackle Shaun Rogers (back), safety Cooper Taylor (shoulder), cornerback Terrell Thomas (knee) and linebacker Jacquian Williams (knee).
Philadelphia has three players on its injury report. Safety Patrick Chung (shoulder) is questionable. Cornerback Brandon Boykin (shoulder) and defensive end Fletcher Cox (quad) are probable.
Despite their 0-4 record, the Giants are just two games out of first place in the NFC East, a deficit that could be sliced in half on Sunday. Tom Coughlin has made his players aware of how the other three division teams have fared. But he also stressed they're irrelevant if the Giants don't start winning.
"First thing Monday morning, I put the standings up there," Coughlin said. "We talked about it in our team meeting on Friday morning and reiterated where we were and where the division stood. Really, what it boils down to is us. We can talk all we want. We have to play. We have to play a lot better than we've been playing. I've been asked by each one of you about the week, at least one question with regard to what do we really need. There are a lot of things that need to improve. Guys are in a good frame of mind. They've had a good week. Let's see this thing come together this weekend."
Coughlin said he "briefly" discussed the 1992 San Diego Chargers, the only team to make the playoffs after a 0-4 start.
Diehl, who missed the first four games, yesterday announced that he would start at right guard, soon after Coughlin declined a chance to publicly reveal that information.
"That's nice of him to announce to the opponent," Coughlin said, smiling. "We'll see about that. That could get him a seat next to me right there. His exuberance is outstanding. We're excited. He's like a rookie. He runs around all over the place yelling and screaming and talking to everybody. If he makes an error, he yells out, 'That was me. I messed up.' I appreciate the energy and the enthusiasm."
The Giants have been in a position to win three of their four games. They trailed Dallas, 30-24, with two minutes remaining. The Giants were within one point of Denver until 25 seconds remained in the third quarter. And last week in Kanas City they were three points back until Dexter McCluster's 89-yard punt return with 1:34 remaining in the third quarter.
So a reporter suggested to Coughlin that the games are getting away from the Giants in the third quarter.
"It's not the third quarter, it's three minutes to go in the third quarter," Coughlin. "Very deep into the third quarter where we're very much in the game, whether it's 30-24, 17-16, 10-7, it doesn't matter what it is. We're right there to make a play, to put ourselves into position to win the fourth quarter, win the game, and we haven't done it.
"A major objective for us has been to talk about playing four quarters and like I just mentioned, go do it. Play four quarters. Play four solid quarters of championship quality football, supporting one another in all three phases, eliminate the foolish penalties, eliminate all that garbage that keeps you from being one. The illustration last week when we took the punt return out to midfield only to see the drive start at the minus-eight. That stuff has to go. There's no place at this level, if you're a smart guy who's trying to do his job and is very much aware of the rules and the circumstances. We have to clean that up, too."