EAST RUTHERFORD, N.J. –** Officially eliminated from the playoffs, the Giants this week will host a team that could clinch the No. 1 postseason seed in the NFC in the Seattle Seahawks. Seattle, 11-2 after a loss last week in San Francisco that snapped a seven-game winning streak, can secure the top seed with a victory and losses by the 49ers and New Orleans Saints. The Seahawks' last eight regular-season losses dating back to 2011 were on the road. Last week, the Giants lost in San Diego to fall to 5-8. The Giants own a 9-6 lead in the series, including 6-2 at home. But they lost the most recent meeting, 36-25, on Oct. 9, 2011 in MetLife Stadium.
---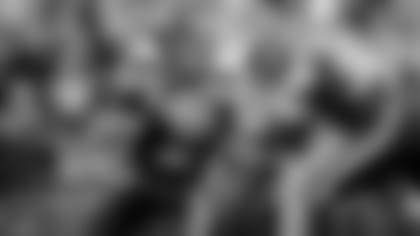 ---
The Seahawks' offense is 12th in the NFL in yardage (356.6 a game), but is tied for third in scoring (27.5 points per game). Seattle is third in the league in rushing yards with an average of 141.5 per game and is 21st in passing at 215.1 a game. The Seahawks have just 16 turnovers, which is tied for the NFL's third-lowest total. They are second in the league with 104 penalties.
Seattle is a physical, ball-control team that is committed to running the ball. The Seahawk's 419 rushing attempts (32.2 a game) are a league high.
Second-year quarterback Russell Wilson has the league's sixth-highest passer rating at 106.5 and has thrown for 23 touchdowns against only seven interceptions. Wilson is an outstanding pocket passer with good arm strength who puts additional pressure on the defense with his ability to scramble; he is Seattle's second-leading rusher with 458 yards. His backup is veteran Tavaris Jackson.
Marshawn Lynch is a workhorse power back who will press the hole and break tackles once he gets through it. This is his third consecutive season with more than 1,000 rushing yards and 10 touchdowns, and he has at least 20 carries in 14 of his last 19 games. Lynch is currently fifth in the NFL with 1,042 yards and he is a sure-handed receiver with 27 catches and two more scores. A sore shoulder kept him out of practice on Wednesday. Backup Robert Turbin is a good complement to Lynch, a squatty back with the strength to run inside and the speed to bounce off the edge.
Fullback Michael Robinson is a versatile player who is a better receiver than blocker, though he has just two catches this season. Backup Derrick Coleman is an interesting story. He is legally deaf. But he is an improving player who hits hard on his blocks and is a good hands catcher.
The Seahawks have no standout wide receiver, but get production from everyone who plays the position. Percy Harvin, acquired in a trade with Minnesota, suffered a torn hip labrum that required surgery and has played in just one game. The Seahawks hope to have him back for the playoffs. Golden Tate has become the No. 1 wideout and leads the team with 52 catches. He has naturally soft hands and makes terrific catches in traffic. Tate is a dangerous run-after-catch player. Doug Baldwin lines up outside or in the slot and is Seattle's best route runner. His 13 catches of 20 or more yards lead the team and Baldwin is versatile enough to be used on a variety of screens. Jermaine Kearse leads the team with a 16.9-yard average on his 17 receptions. Ricardo Lockette has good size and speed and is an aggressive blocker.
Tight end Zach Miller is an effective blocker and receiver who makes the tough catches over the middle. Rookie Luke Wilson is a smooth mover who last week in San Francisco caught three passes for 70 yards, including a 39-yard touchdown. Kellen Davis is a better receiver than blocker.
The Seahawks put together their glittering record despite injuries that sidelined Pro Bowl left tackle Russell Okung for eight games (toe injury) and right tackle Breno Giacomini for seven (knee scope). In their absence Paul McQuistan, normally the starter at left guard, shifted to tackle and rookie Michael Bowie played right tackle. James Carpenter played left guard. Okung is the Seahawks' best lineman, a smart, physical athletic tackle. When the Seahawks need a tough yard, they run behind Okung. Giacomini is a powerful run blocker with long arms who keeps moving his feet on contact. Carpenter and McQuistan have split time at left guard (the former started last week). At 6-5 and 321 yards, Carpenter is big for a guard while McQuistan is a rugged inside player. Right guard J.R. Sweezy has a finish mentality. Center Max Unger is iffy for the game because of a pectoral injury. He is a big man with a strong upper body. If Unger can't play, Lemuel Jeanpierre will start for him.
---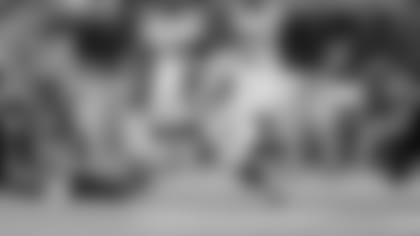 ---
Seattle sits atop the NFL rankings in both total defense (287.1 yards a game, 4.6 yards per play) and pass defense (175.6 yards a game). The Seahawks are second in scoring defense, allowing only 15.8 points a game; they've allowed 20 or fewer points in 10 of 12 games, including five in which they gave up 10 or fewer. Seattle's 28 takeaways are tied for the league's second-highest total and the Seahawks have allowed only 12 touchdowns on 30 opponents' trips inside their 20-yard line, a 40 percent rate that is tied for third in the NFL.
Cornerback Walter Thurmond, who played in the first 11 games with three starts, is serving an NFL suspension. Another corner, Brandon Browner, is reportedly facing a suspension and has been inactive for three weeks with a groin injury. Linebacker K.J. Wright broke a bone in his right foot last week vs. the 49ers.
The Seahawks frequently play eight men in the box, making it very difficult for opposing teams to run. Against the pass, they have a big, aggressive secondary that plays physical at the line of scrimmage and has its hands on receivers on every play. Seattle has been flagged for an NFL-high 11 defensive pass interference penalties.
Red Bryant is listed as the left defensive end but is more like a third tackle. He is a big, physical lineman who moves well. Right end Chris Clemons is explosive off the edge. Tony McDaniel has good upfield movement and is effective against both the run and pass. Brandon Mebane is exceptionally quick out of his stance at the snap of the ball, gets his hands on the offensive linemen and resets the line of scrimmage. Michael Bennett, Cliff Avril and Clifton McDonald enter the game on passing downs. Bennett - brother of former Giant Martellus – rotates up front and is a disruptive pass rusher. Avril is a silky smooth player with rare speed. He leads the Seahawks with 7.5 sacks. McDonald is another productive sub lineman.
Middle linebacker Bobby Wagner makes all the pre-snap adjustments and checks, has good range and is the team's leading tackler with 89 (53 solo). He also has 2.5 sacks and two interceptions. Bruce Irvin is a hybrid player – a pass rusher with exceptional speed who can also drop into coverage. Malcolm Smith will play for the injured Wright. Mike Morgan might get some snaps, but is more of a special teamer.
The secondary has its own nickname, the Legion of Boom – and seldom gives up a big play. Seattle is third in the NFL with 17 interceptions. Left cornerback Richard Sherman is one of the league's top playmakers at his position. He leads the team with 13 pass breakups and is tied at the top with four interceptions. Sherman's bread-and-butter is bump-and-run coverage and he likes to harass opposing receivers with a constant verbal assault. Byron Maxwell has played well since taking over for Browner. He has good size and like the Seattle's other corners, has good press skills. Nickel back Jeremy Lane doesn't pressure as much as the wing players, but has good athletic ability in space. The Seahawks have a clear strong safety/free safety arrangement. The strong safety is Kam Chancellor, who is as big as a linebacker and is a thumper on contact. He can also cover tight ends or backs man-to-man. Free safety Earl Thomas is a two-time Pro Bowler who is second on the team with 85 tackles and is a ball hawker who has for interceptions and seven breakups.
---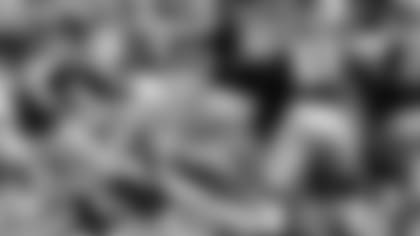 ---
SEATLLE SEAHAWKS SPECIAL TEAMS

Kicker Steven Hauschka is having an outstanding season. He has made 27 of 28 field goal attempts – his only miss was a 48-yard try that was blocked – and is second in the NFL with 119 points. He is also fifth in the league with 42 touchbacks. Punter Jon Ryan's exceptionally high kicks are a big reason Seattle's opponents have returned only 13 punts for 15 yards, a league-low 1.2-yard average. Tate is sixth in the league with a 12.0-yard punt return average (punt return yards: Seahawks 461, opponents 15). Kearse is averaging 21.8 yards as the primary kickoff returner. Jeremey Lane and Chris Maragos share the team lead with nine special teams tackles apiece.