EAST RUTHERFORD, N.J. –**After suffering their first loss in six weeks on Sunday, the Giants will attempt to re-start their surge when they visit the Washington Redskins Sunday night in FedExField. Each team dropped its last game, with the Giants falling to Dallas, 24-21, and the Redskins absorbing a 27-6 loss to San Francisco on Monday Night Football. Washington suffered its third consecutive defeat and fell to 3-8. The Giants are 4-7. The Giants and Washington split their season series in 2012, with each team winning at home. This will be the 161st Giants-Redskins regular-season game, making it the Giants' most frequently-contested rivalry. The Giants lead the regular-season series, 92-64-4. The Giants are 8-7-1 in FedExField.
---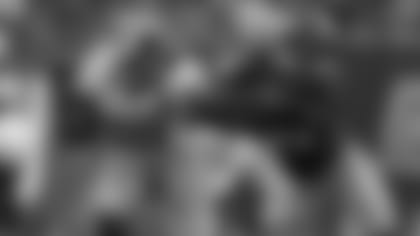 ---
Washington's strength this season has been its offense, which ranks seventh in the NFL with an average of 412.1 yards a game. The Redskins are second in the league with 155.2 rushing yards a game and first with an average of 5.1 yards a carry. The passing attack is ranked 15th with 256.9 yards a game. Despite those gaudy numbers, Washington is 19th in the league in scoring with an average of 22.4 points a game. The offense was limited to 190 yards and 10 first downs against the 49ers.
Mike Shanahan has the same cast of offensive players he had in 2012; the only new starter is rookie tight end Jordan Reed, who did not play against the 49ers because of a concussion. The offense is built around zone reads and includes a mix of the pistol, triple option, option and misdirection plays. Washington likes to work the intermediate areas in the middle of the field.
Quarterback Robert Griffin III is 10½ months removed from reconstructive surgery on his right knee. Though not as explosive as he was in his 2012 rookie season, RG3 remains an athletic, dual-threat playmaker. He has completed 59.9 percent of his passes and is the team's second-leading rusher with 367 yards. Griffin can escape a pass rush and he has a very strong arm that enables him to throw into a tight window. Backup Kirk Cousins has played just 10 snaps this season.
Second-year running back Alfred Morris is third in the NFL with 970 rushing yards. Last season, he ran for 120 and 124 yards in two games against the Giants. Morris is a tough, physical first and second down back who gains significant yardage after escaping contact. Roy Helu is an elusive third down back who lines up in numerous spots, has good cut back ability and is dangerous in the screen game. Fullback Darrel Young might be the offense's most improved player. He is a three-tool performer who can run, block and catch. Young scored on a 62-yard reception vs. Philadelphia two weeks ago, but was inactive against San Francisco with a hamstring injury. Niles Paul, a former wide receiver now listed as a tight end on the depth chart, played fullback.
Pierre Garcon is Washington's top receiver; his 75 catches place him second in the NFL and are 30 more than his nearest teammate. Garcon is a thick, strong, quick-footed receiver with vertical speed and good hands. He quickly recognizes coverages and routinely gains extra yardage after catching the ball. Joshua Morgan was elevated to the starting lineup when Leonard Hankerson (30 catches and three touchdowns this year) went on injured reserve last week. Morgan is a possession receiver with the strength to elude press coverage and deceptive speed. Santana Moss, now in his 13th season, is a crafty, quick-footed slot receiver who can still make plays down the field. Aldrick Robinson is a deep threat. Nick Williams, Lance Lewis and Josh Bellamy were all recently signed off the practice squad.
Reed, a third round draft choice from Florida, has emerged as Washington's best tight end. He is second among NFL rookies and on the team with 45 catches, despite missing the 49ers game. Reed is an athletic playmaker who lines up all over the formation. He is also a competitive blocker. Logan Paulsen is a versatile player who is the team's best blocking tight end. Paul plays more of an H-back role. Fred Davis, once Washington's starting tight end, was inactive for five consecutive games before playing briefly against San Francisco because Reed was sidelined. Davis has just three receptions this season, none since Week 2.
Washington has a veteran offensive line and has had the same five starters in 27 of the last 28 games. Left tackle Trent Williams was a Pro Bowler last season. He is a big, physical player with point of attack power and left tackle feet. When he's on his game, he's as good as any tackle in the league. Right tackle Tyler Polumbus has rare height (6-7½) and length and competes hard on every play. Kory Lichtensteiger is a feisty left guard with the strength to steer defenders off the line of scrimmage. Right guard Chris Chester plays with good pad level and is strong on contact. Will Montgomery is a smart and savvy center. Tom Compton is deployed as an extra tight end.
[
LATEST GIANTS INJURY REPORT](http://www.giants.com/news-and-blogs/Watch-Videos/article-1/Latest-Giants-Injury-Report-1127/011c8fd6-6fee-428b-88fd-7558a71a174d)
---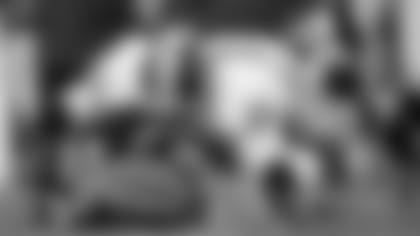 ---
Washington's defense is ranked 28th in the NFL, allowing an average of 389.9 yards a game. The Redskins are 12th in the league against the run (115.0) and 26th vs. the pass (274.9). The run defense has improved significantly. Washington has not allowed an individual 100-yard rusher and just one run over 20 yards in the last nine games. Washington is 31st in the league in points allowed at 28.3 a game. Oakland is the only team to score less than 24 points on Washington this season.
Coordinator Jim Haslett traditionally shows multiple looks and uses a lot of blitzes and stunts. But he has dialed back on his blitz use the last few weeks. The unit has also been hurt by poor tackling.
The defense lost a starter this week when right end Stephen Bowen was placed on injured reserve with a knee injury. He was replaced by Kedric Golston. Seven of the 11 defensive starters are 28 or older.
Former Giant Barry Cofield has been Washington's steadiest defensive lineman. A nose tackle in the base defense and defensive tackle in sub packages, Cofield has retained his athleticism and speed and is a pass rush threat. Left end Jarvis Jenkins missed the season's first four games while serving an NFL suspension. He has a thick body and good play strength and is quick to read schemes. Golston is a high-effort player who relentlessly pursues ballcarriers. Chris Baker plays about 20 snaps a game. At 340 pounds, he is a space-eater inside.
Outside linebackers Ryan Kerrigan and Brian Orakpo share the team sack lead with 6.5 apiece. Kerrigan, a 2012 Pro Bowler, is a power rusher with a high motor. He can knock running backs off their feet on contact. Orakpo, a two-time Pro Bowler, is Washington's best all-around defender. Like Kerrigan, he is a physical backer who uses a variety of pass rush moves and is strong on his feet. The leader of the defense is 16-year veteran London Fletcher, who has started 210 consecutive games. Fletcher is an instinctive player who, not surprisingly given his experience, is difficult to fool. His speed and range aren't what they used to be, but he is still productive; Fletcher is the team's second-leading tackler with 98 (61 solo). Perry Riley, Jr. leads the team with 106 tackles (71 solo). He is quick to the ball in the run game. Nick Barnett is a smart veteran who plays in the sub packages. Rob Jackson is a rotational player.
Left cornerback DeAngelo Hall is a three-time Pro Bowler who usually covers the opposing team's top receiver. He leads Washington with three interceptions, two of which he returned for touchdowns. Josh Wilson had a team-high 11 tackles (eight solo) vs. San Francisco. Quicker rather than fast, Wilson moves inside to the slot in the nickel. Free safety Brandon Meriweather is a two-time Pro Bowler who played in just one game last season because of knee injuries, but has made a strong comeback. He is quick to break on the ball when defending the pass and aggressive in run support. Meriweather is sometimes too aggressive; he was suspended one game for two illegal hits in a game vs. Chicago on Oct. 21. Reed Doughty is a hard-nosed box safety who is a force vs. the run. Second-round draft choice David Amerson is a speedy corner who plays on the wing in the sub defenses. E.J. Biggers and rookie Bacarri Rambo are also in the defensive back rotation.
---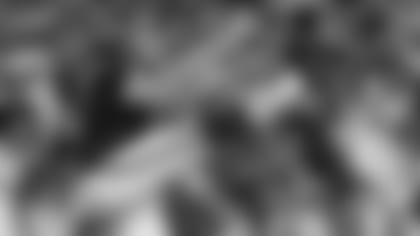 ---
Washington's special teams have been a problem area all season. The team is 31st in the league in kickoff return average (20.2 yards) and 30th on punt returns (5.8). Paul is now the primary kickoff returner, an unusual responsibility for a tight end, and Moss has assumed the punt return duties. The punt coverage team is 32nd, allowing an average return of 18.0 yards, just 2.3 yards less than the fourth-ranked kickoff team. Against the 49ers, the punt team gave up 14.4 yards per return, more than double San Francisco's previous average. Punter Sav Rocca's 34.4-yard net average leaves him last among the 33 kickers ranked in the NFL's weekly statistics. At his best, he is a good directional punter with impressive hang time. Kicker Kai Forbath has made nine of 13 field goal attempts. Washington even lost longtime long-snapper Nick Sundberg to injury and replaced him with Kyle Nelson.