EAST RUTHERFORD, N.J. -** The Giants will attempt to conclude their season with a two-game winning streak when they host the Washington Redskins Sunday in MetLife Stadium. A victory last week raised the Giants' record to 6-9. They will finish third in the NFC East. Washington is 3-12 and assured of ending the season in last place in the division. The Redskins lost by a point in each of the last two weeks (to Atlanta and Dallas) to stretch their losing streak to seven games. The slump includes a 24-17 loss to the Giants on Dec. 1. That victory increased the Giants' lead in the series to 93-64-4. Washington is 1-6 on the road and 2-7 in games decided by eight points or less.
---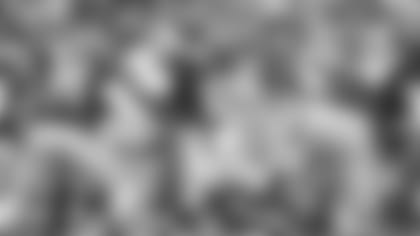 ---
WASHINGTON REDSKINS OFFENSE

Washington is ranked ninth in the NFL with an average of 377.6 yards a game. The Redskins are fifth in the league in rushing yards per game (138.2) and second in yards per carry (4.8). They are 15th in passing (239.4 yards a game). But Washington is also tied for third in the NFL with 30 turnovers, a reason it is 22nd in scoring (21.9 points per game).
Second-year pro Kirk Cousins has replaced Robert Griffin III as the starting quarterback since the Giants last saw Washington. In his two starts – the one-point losses – Cousins completed 50 of 81 passes for 578 yards, four touchdowns and three interceptions. The Redskins have eliminated the zone read plays from their offense and are using more of a conventional two-back attack. Cousins is a pocket passer who frequently uses play action. Cousins, who led Washington to a victory over Cleveland in 2012, is an effective deep ball thrower who can roll out in either direction and complete passes. He is particularly effective attacking the middle of the field, but he does have ball security issues. Veteran Rex Grossman is the backup and RG3 has been inactive.
Workhorse back Alfred Morris is fifth in the NFL with 1,213 rushing yards and he sports an impressive 4.7-yard average. He is a tough, physical runner who comes off the field on third down (just seven receptions this season). The third-down back is Roy Helu, Jr., who is an elusive runner with good cutback ability (four rushing touchdowns) and is a threat on screen passes. Fullback Darrel Young doesn't often touch the ball, but is a big part of Washington's offense as an attacking downhill lead blocker. Young scored on a 62-yard reception at Philadelphia on Nov. 17 but has been slowed at times by a hamstring injury.
Pierre Garcon leads the NFL with a franchise-record 107 receptions (for 1,290 yards and five touchdowns). He has been targeted at least 10 times in each of the last nine games. Garcon, who has five 100-yard games this season, is a thick, strong, quick-footed receiver who works the middle of the field. He is an angry man after catching the ball, when he often looks to initiate contact. Joshua Morgan has been the other starter since Leonard Hankerson went on injured reserve prior to the first Giants game. Morgan is a good possession receiver with 20 catches. Santana Moss is a crafty 13-year veteran who is one of the league's better route runners. Moss knows how to attack a zone. Aldrick Robinson's playing time has increased (35 snaps the last three weeks). He is a speedy vertical threat who is averaging 22.1 yards per reception. Rookie Nick Williams uses his quickness to get open.
Washington was hurt when it lost one of its most valuable offensive players, rookie tight end Jordan Reed, who was placed on injured reserve with a concussion. Reed is the team's second-leading receiver with 45 catches. Logan Paulsen has since started every game. He is a competitive blocker with good receiving skills. Fred Davis, who had largely disappeared after Reed's emergence, has played more as the second tight end. He had a 23-yard touchdown reception in Atlanta. Niles Paul is averaging 14 snaps a game. He can step in at fullback should something happen to Young.
The offensive line played better the last two weeks, though Cousins deserves some credit for the reduction in pressures because he gets rid of the ball faster than Griffin. Left tackle Trent Williams is the team's best lineman, a physical anchor in both the run and pass games. Tyler Polumbus has played every snap this season at right tackle. A 6-7, 305-pounder, he is unusually athletic for his size. Left guard Kory Lichtensteiger has not allowed a sack in the last seven games. He is a solid and consistent player. Chris Chester, who has made 64 consecutive starts, is playing at a high level at right guard. Washington likes to pull Chester and run behind him. Center Will Montgomery is smart, tough and competitive. Tom Compton has been used as an extra lineman/tight end and Adam Gettis briefly stepped in for Lichtensteiger (stinger).
---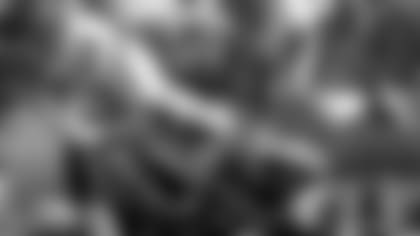 ---
WASHINGTON REDSKINS DEFENSE

Washington has allowed 458 points, the NFL's second-highest total behind Minnesota's 467. Oakland is the only opponent it held to fewer than 24 points. The Redskins are 21st in total defense, yielding 359.1 yards game. They are 14th in rushing defense (109.8) and 22nd vs. the pass (249.3). Washington has failed to force a defensive turnover just once in 15 games. Former Giant Barry Cofield has been Washington's best defensive lineman. A nose tackle in the base defense and defensive tackle in sub packages, Cofield has retained his athleticism and is a factor against both the run and pass. He leads the linemen with 54 tackles. The Redskins lost their right end last month when Stephen Bowen was placed on injured reserve with a knee injury. Kedric Golston originally replaced him, but Chris Baker has started and played more snaps the last two weeks. Baker is a thick-bodied, disruptive player. Left end Jarvis Jenkins is big and long and tough to move off the line. Golston and Chris Neild are the primary backups.
This will almost certainly be the final game of London Fletcher's 16-year career. The middle linebacker has the NFL's longest active streaks for games played (255) and started (214). An inspirational leader, Fletcher quickly diagnoses a play and has been credited with 137 tackles (80 solo). The team leader with 145 tackles (89 solo) is Perry Riley, Jr., who plays every snap in all personnel groupings. He is a physical force against the run who has the speed to get downfield and make a tackle. Outside linebacker Brian Orakpo leads Washington with 10.0 sacks. But he suffered a groin injury in the fourth quarter vs. Dallas, did not return and did not practice on Thursday. Orakpo is a powerful, violent pass rusher who has played at a high level all season. Ryan Kerrigan is a high-motor player who can beat linemen with speed or power off the edge. He has forced four fumbles. Nick Barnett, who had been one of the most important backups, is on injured reserve. Rob Jackson will start if Orakpo can't play. Darryl Tapp and rookie Brandon Jenkins could get some snaps.
Left cornerback DeAngelo Hall, a three-time Pro Bowler, has been Washington's most productive defensive back. A veteran with instincts and quickness, he leads the team with four interceptions, including two he returned for touchdowns. Josh Wilson played his best game of the season vs. Dallas last week, when he had seven tackles, a forced fumble and a fumble recovery. More quick than fast, he moves inside to the slot in the nickel. David Amerson plays in all the sub packages. Free safety Brandon Meriweather is an aggressive two-time Pro Bowler. He is an effective blitzer who looks to deliver the big hit; Meriweather had a sack last week vs. the Cowboys. Reed Doughty is a hard-nosed box safety who is a force vs. the run. He is removed in the sub defenses. When Meriweather missed the Kansas City game, rookie Bacarri Rambo started. But Rambo was benched in the fourth quarter and was inactive the last two weeks. Corner E.J. Biggers plays safety in the nickel. Jose Gumbs has played more since Rambo was taken off the field.
---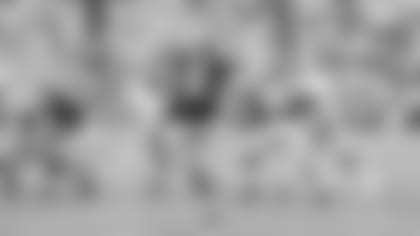 ---
WASHINGTON REDSKINS SPECIAL TEAMS

Washington has had problems in the kicking game. Opponents are averaging an NFL-high 18.5 yards per punt return and have scored three touchdowns. The Redskins allowed a punt and kickoff return score in a 35-point loss to Kansas City on Dec. 8. Washington is 31st in the league with a 20.3-yard kickoff return average. After trying three other returners, Washington last week turned to rookie Nick Williams, who averaged 23.8 yards on four runbacks vs. Dallas. Veteran Santana Moss is the punt returner. Punter Sav Rocca is ranked 32nd and last with a 33.1-yard net average – but he's been terrific on the plus side of the 50-yard line, with 23 inside the 20 and no touchbacks. Kicker Kai Forbath has made his last 12 field goal attempts and is 16 of 20 overall.