Running partly on instinct and partly on a grasp of the system against the Chicago Bears, John Conner made his first start with the Giants just 15 days after signing with the team.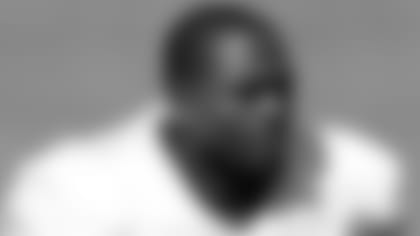 Photos from John Conner's Career](http://www.giants.com/photos/photos/Photos-from-FB-John-Conners-career/431893b1-a300-4c02-b25d-3e4514517c49) The fullback played the previous two weeks – including at Kansas City on his fourth day in a Giants uniform – but saw time only on special teams.
But last Thursday, despite the team's sixth loss to begin the season, Conner showed why he was brought in, taking his first offensive snaps since incumbent Henry Hynoski was placed on injured reserve due to a fractured shoulder.
Conner led the way for running back Brandon Jacobs, who posted the first 100-yard rushing performance of the season for the Giants.
"I had two good solid weeks under my belt to really learn the system," Conner said earlier this week before the Giants also added running back Peyton Hillis to the roster on Wednesday. "Coaches were great with helping to teach me, and a lot of guys took extra time to help me. I felt really comfortable out there, so I could really play fast."
Jacobs' 4.7 yards per rush that night gave the offense a second dimension as they had a perfect 26-26 run-pass balance.
But as much as it is about scheme, the Giants brought the right mindset to get the ground game going.
"That comes in watching film and learning your assignments in the scheme part," Conner said.
"Then out there on the field, it's just the attitude. You've got to be downhill. The offensive line has to come off the ball. Running backs have to run hard, and I have to get my blocks, too."
Conner, Jacobs, and the rest of the backfield will now try to turn that performance into a habit on Monday night against the Minnesota Vikings, who rank 18th in the NFL in allowing 4.0 yards per carry.
With extended time between the Thursday night game and the next primetime matchup, the Giants return to the facility Thursday to install the game plan.
"[The Vikings] have a very active defense," Conner said. "We'll see more on them, but they look like a pretty athletic, very active front. So we've got our work cut out for us."
Conner also knew it was no coincidence that the Giants' best rushing performance of the season came in their most complete game of the year.
"That's always good to get the running game going," Conner said. "Hopefully we can put all the pieces together for this week and get us a win."