Evaluating prospects isn't the only order of business this week in Indianapolis.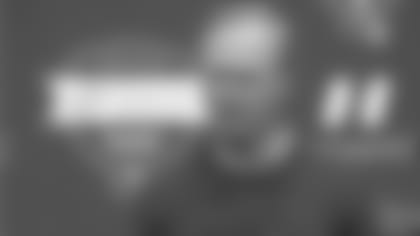 As teams convene for the annual NFL Scouting Combine at Lucas Oil Stadium, the Competition Committee, according to the Associated Press, met on Wednesday to discuss issues surrounding the league, including the replay system and playoff expansion.
The report says the committee is "unlikely" to make major changes to both this year but noted that no consensus was reached. More meetings are scheduled for this week.
"There's still a lot of discussion to be done," Giants president and chief executive officer John Mara said in reference to using a single location for replay reviews. "I think it's going to be difficult to get done on that this year."
The current system has the head referee go "under the hood" to decide whether or not to overturn a call on the field. The discussion of a possible change comes after both Major League Baseball and the National Hockey League adopted the centralized replay system.
Meanwhile, playoff expansion was also on the table.
Mara also commented on the issue to the Associated Press.
"I like the way it works right now and I would be a little nervous about watering it down," he said. "We did have a situation this year where a 10-win team didn't get in the playoffs and that's tough to stomach. We were in that situation a few years ago, and (expansion) would pretty much ensure that didn't happen."