EAST RUTHERFORD, N.J.** – Giants president John Mara said today the team's 7-9 record was unacceptable, and he and co-owner Steve Tisch are determined to do whatever it takes to ensure a better season in 2014.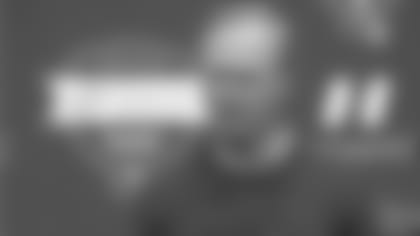 Read Quotes from Monday's Interviews](http://www.giants.com/news-and-blogs/transcripts.html) "We were bitterly disappointed with the results this year," Mara said at a news conference in the Quest Diagnostics Training Center. "I think our fans deserve better and we vow that we'll do everything that we have to do to improve the team for next season."
The Giants fell to 0-6 before rallying to win seven of their final 10 games, including a 20-6 triumph yesterday over the Washington Redskins in their season finale. Mara was surprised by both the start and the overall record, because he had expected so much more.
"This was a very disappointing season, as disappointing as any in my memory, and nobody is happy being 7-9," Mara said. "I never expected 0-6 and I'm the same person that stood up here in the preseason and said that this was as talented a team as we've had in years. I thought we had a chance to make a run, and obviously I was gravely mistaken. There are some improvements that we're going to have to make in the offseason and we'll start that evaluation process later in the week."
Tisch expressed similar feelings.
"We are all disappointed in the results of our season," Tisch said. "We expect better and our fans expect better, and I have great faith that Jerry Reese and Tom Coughlin will evaluate how and why we ended up 7-9 and take the necessary steps to improve our team. It is a credit to the leadership of the team that it was able to stick together and win seven of its last 10 games after the start we had. We take great pride in how this team responded, but it does not change the fact that the season overall was a disappointment. I know I speak for John, Tom and his coaches, and especially our players when I say how much we all appreciate the great support of our fans. On behalf of all of us here, I'd like to wish everybody a Happy New Year."
So what will happen? Mara avoided specifics, other than saying he wants Tom Coughlin to return as head coach for an 11th season and he fully supports general manager Jerry Reese.
If the coach and general manager are not the problem, does Mara believe inferior personnel is the issue?
"I think it's everything," he said. "Nobody had a good year, starting with me talking about what a great roster we had, but certainly personnel-wise, I think we obviously overvalued certain people. I think we have not gotten the production that we wanted out of certain draft slots. We had an inordinate number of injuries this year. That's no excuse for going 0-6 out of the gate, but let's face it, it did have an effect, particularly I think, on the offensive side of the ball with the offensive linemen and the running backs, but we need to do a better job overall.
"I've read some stories about how our draft picks haven't measured up and really if you look at it and look at each year and compare it with most other teams, I still think we have as good an evaluation system and group of people here as anybody. We have missed on some guys. We've had some bad luck with second and third round picks being hurt, first round picks in the case of Kenny Phillips, who I thought was going to be a Pro Bowl safety for us for years. We have missed on guys, no question about it. There are a few cases where we took a chance, knowing that we were taking a chance, thinking that if we hit on this guy, maybe we'll knock it out of the park. If we miss, we miss, and we missed a few times, but that's going to happen."
That's' why Mara remains confident in the team's scouting department.
"I think we have as good a group of scouts as any team in the league," he said. "Now we may have taken some calculated risks on players in the past, knowing that they were risks thinking that maybe we'd hit big and we didn't, but that's not necessarily a function of the scouts. That's as much on me as anything else. I knew what the risks were in certain cases and we took them and they didn't work out. But we've had a lot of guys that have worked out, too, as lower round picks. So you take the good with the bad, but to be successful in this league, you have to do a good job in the draft, especially on those middle round picks, and there's no question over the last few years we've missed on a few of them for whatever reason. I'm not sure why it took us three years to find out that Jerrel Jernigan can play. We finally put him in the game and he starts making plays, so you have those instances, also."
Jernigan scored the Giants' last three offensive touchdowns of the season, one last week in an overtime victory in Detroit and two yesterday against Washington. He scored on receptions of 20 and 24 yards and a 49-yard run.
Mara was noticeably dissatisfied with the performance of the offense, which finished 28th in yards gained (307.5 per game) and points (18.4 points a game). The Giants scored more than 27 points just once, in their 36-31 opening night loss in Dallas.
Eli Manning threw 27 interceptions and was sacked 39 times, both career-high totals. That was caused in part by protection problems resulting from a constantly-changing line (seven different starting combinations) and backfield (six staring running backs, and an 83.3- yards-per-game average that was 29th in the league).
"I think our offense is broken right now and we need to fix that and we need to make some improvements on defense, too," Mara said. "But obviously the offensive side of the ball, we've got to improve there and we can't go into next season with the same personnel. My biggest concern coming into the year was would our offensive line stay healthy, because I was concerned about the depth that we had there and, of course, we get the center (David Baas) and Chris Snee hurt right off the bat and then the backup center (Jim Cordle) gets hurt and we just never seemed to be able to protect Eli well enough or get a ground game going well enough. That to me is the number one personnel priority going into the offseason, is we need to improve the offensive line."
Some additional thoughts from Mara:
On whether his disappointment was based solely on this season or the Giants not making the playoffs four out of five seasons.
"The second half of 2012 and this season has not been a good season and a half for us and I'm not very happy about it," Mara said. "And they know I'm not very happy about it, but neither is anybody else. Tom is not happy about it. Jerry isn't, either. But I was less upset that we won seven of our last 10 games, but we're still 7-9 and 7-9 isn't very good."
Do his feelings stem exclusively from the record or also the style and level of performance?
"All of the above," Mara said. "It kills me that you go into these other stadiums and you see these large collections of Giants fans that are there and that's their one time to see us all year or maybe in several years and they come out there and they're supporting us and we put on performances like we did in Kansas City, in Carolina and San Diego. It's painful to watch that and we had some performances at home that weren't very good either, especially when you look at our division. There was no reason why we couldn't have won the division this year if we just come out of the gate something other than 0-6. Just make a couple of plays in those games."
On whether the Giants need to restructure Manning's contract to create space under the salary cap.
"I don't think we need to do it," Manning said. "It's certainly something we're going to talk about, though. It depends on how aggressive we want to be in free agency and you know we've never been and there have been certain years where we have been, but that as a long-term solution, it is not a good idea being too aggressive in free agency. We're going to talk about that, though. That's obviously one of the major decisions we have to make this year."
On whether he was disappointed in wide receiver Hakeem Nicks, who caught 56 passes, the most ever by a Giants wide receiver without scoring a touchdown.
"He did not have his best year, but he played hurt all year, also," Mara said. "We had so many issues on offense. It's hard to just pin anything on him. It was not his best year, but he competed hard. It's shocking to me that he didn't get into the end zone this year, but he still was out there trying to make plays and again, we had a lot of problems on offense."
Mara was asked what his message is to Giants fans.
"You'd like to think that after a certain period of time you've earned a little bit of credit that we're going to do whatever we have to do to build this team back to where we think it can be," he said. "That doesn't necessarily mean that we're going to make the moves that they want us to make, but nobody wants to win more than Tom Coughlin or Jerry Reese, except maybe myself. This is a lifelong thing with me and we're going to do what we have to do, but we're going to do it in an intelligent fashion. We're not going to make these sweeping changes. Stability is important. It's one of the reasons we've had some success here, but there are times when changes have to be made. If we agree on those changes, then we'll make them going forward, but we'll do whatever we have to do to improve this team and put a team on the field next year that our fans can be proud of."