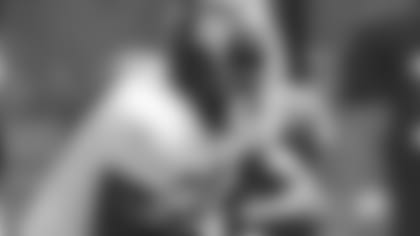 View photos from team practice](http://www.giants.com/photos/photos/Photos-from-Practice-911/c8b351d3-5291-40cd-8a09-227cabcbde04)
When Jason Pierre-Paul underwent back surgery in early June, all interested parties immediately flipped their calendars to Sept. 8. Would he be ready to play a snap in the season opener against Dallas?
He was. At least enough to play 52 snaps.
The fourth-year defensive end, coming off his second straight Pro Bowl season, said the amount did surprise him, given his uncertain status leading up to the game.
"It actually did," he said Wednesday. "Coming right off and not having played a preseason game, that did surprise me a little. They managed my snap count. Normally it's like 76 plays, normally I would have had 60-something/70 plays out of that. They manage it very well. I'm not at that game mode. I'm fatigued. My legs are getting fatigued sometimes. I'm just trying to do the best I can."
Including preseason, those lucky enough to have been healthy are coming off their fifth week of the 2013 campaign. Pierre-Paul feels like he is on his fifth day.
Despite the acclimation process, Pierre-Paul managed to record the second of back-to-back sacks of quarterback Tony Romo midway through the fourth quarter. But if anybody knows Pierre-Paul – and the Cowboys do – they know he is capable of much more.
"All of them were terrible," he said about his snaps. "For me, I think all of them were terrible. Looking at the game, it didn't seem so bad when I was out there. But looking at the tape, you did see some bad. Knowing the way I play, I think all of those were terrible to me. Anybody who knows me knows I can do better than that."
However, taking on a lot now is better than hurting down the stretch.
"If I didn't play, come the next game, this would be my first game," Pierre-Paul said, referencing the Giants' home opener against the Denver Broncos on Sunday. "It still would have the same effects. I'd rather get in now than later down the line when it's too late. Don't get me wrong – I'm healthy. But I'm still rehabbing to this day, can't get enough of that. I'm just trying to get back to my grinding mode and doing what I do best – rush the passer and stop the run."
Just in time to face a quarterback who threw seven touchdowns last week.
Peyton Manning knows what the Giants' front four can do when they're firing on all cylinders. The former Colts signal caller has faced the Giants four times, has been sacked four times, and has thrown four interceptions. But he has come away with a 3-1 record against the Giants, the only loss coming in December of 2002 before his brother Eli was drafted by the Giants.
"It's an outstanding bunch," Manning said about the defensive line on a conference call today. "There's good depth there with physical guys. They're stout up front. They can be tough against the run, but all of them can rush the passer and there's no question it's going to be a tough test for our guys up front."