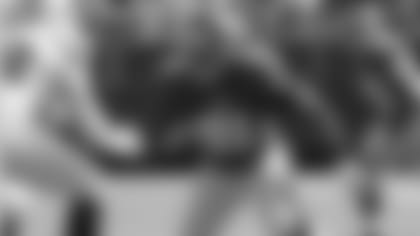 Q: Is there a sense of comfort because this game is at home?
A: I hadn't even thought about it. The only thing that we've thought about is making sure that we put this Jet game behind us and focus on the obstacles that a very talented Cowboys team is going to bring in here. We haven't even thought about playing at home.
Q: It should be an advantage?
A: It should be, definitely. We love the atmosphere in our stadium and we know it's going to be a playoff-like atmosphere, a playoff game for both teams. Win or go home. You have to love that.
Q: Last week you said you didn't know what team was going to show up. Anything change on that for this week?
A: Ask me Sunday night or Monday morning. I can tell you which team did show up.
Q: In the past were you more certain week-to-week?
A: I thought I was, but you never know anything. We always think we know stuff, but like I say, no one knows what the future holds but the big man upstairs.
Q: What's it like to see Coach Coughlin take a hit like that?
A: We are all all in. Coach Coughlin is the same as all of us. I know that leg is banged up a little bit, but he wasn't showing any ill effects today and came in excited about the opportunity that we have this week.