Josh Brown knew he had some storied shoes to fill when he came to the Giants this season.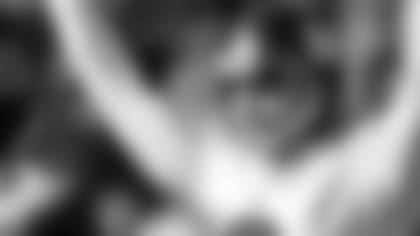 As the Giants began 0-6, Brown went through a four-game stretch without making a field goal, but he made up for lost time on Sunday by accounting for all of the Giants' points in their 15-7 road win over the Philadelphia Eagles.
"This is a great day, and it's a good thing for me personally," Brown said. "But…we want to see the offense get rolling and put touchdowns on the board. It's good to get the win no matter what, but later in the season, we want to score touchdowns. But it's great to have a day like that and kind of get my rhythm back."
Brown missed his one attempt against Carolina in Week 3 and then went wide on a lone try the next game in Kansas City. The offense continued to sputter for the next two weeks, and the Giants weren't even in position to bring Brown out for an attempt in two more losses in Weeks 5 and 6.
He remained focused as best he could by booting touchback after touchback on kickoffs until he was called upon to attempt three field goals last Monday. He knocked them all down to keep the Minnesota Vikings at bay, and he was relied upon even more on Sunday in Philadelphia.
The Giants were able to convert third downs and control the clock against the Eagles, but they couldn't break into the end zone as the Giants defense dominated on the other side of the ball. But Brown was there to knock all five of his attempts through the uprights – four in the first half alone – from distances of 40, 44, 33, 46, and finally 27 yards to put the Giants ahead by 15 in the fourth quarter.
Brown was one shy of tying Joe Danelo's franchise record of six made field goals in a 1981 game against the Seattle Seahawks. Seven different kickers have now made five attempts in a single contest for the Giants, most recently done twice in 2012 by Lawrence Tynes, the player Brown replaced this season.
Sunday, however, wasn't about personal achievements. It was about a team win that snapped the Giants' eight-game losing streak on the road.
"It's great to come in and be able to win in the division, period," said Brown, moments before Dallas lost in Detroit to fall to 4-4. "Obviously, this division has been kind of slow to pick up pace, and that's good for us. So the more games that we can win, the better, but especially these division games give us an opportunity to keep pushing and keep striving. Win one game at a time, and then we'll see where we end up in December."