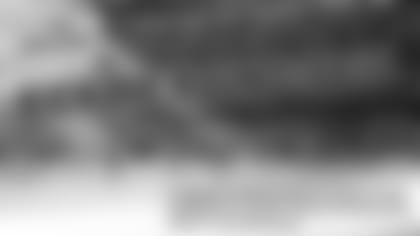 Before the new season officially gets underway Sunday night in Dallas, five Giants experts that follow the team on a daily basis sit down to discuss, debate, and predict Big Blue's 2017 campaign. The participants are Giants Ring of Honor inductee and color commentator Carl Banks, Kim Jones of NFL Network, Tom Rock of Newsday, and Paul Dottino from the Giants broadcast team. Moderated by Giants.com's John Schmeelk, this first-ever Giants.com Kickoff Roundtable brings you a unique look at the team with analysis from the people that live and breathe Giants football every day…
John Schmeelk: This is our first-ever Giants Roundtable. Today we start off with a 2017 season preview. Let's start with a big question and we'll go from there. What is the biggest X-factor that will determine how far the Giants will go this season?
Tom Rock: I have five concerns this season for the Giants. Left tackle, left guard, center, right guard, right tackle. That's the engine that is going to push this team forward and it is the anchor that can drag them down. Those five guys, whoever they wind up being, are going to be the X-factors. Everything else seems to be in place. The defense looks fantastic. The offense certainly has more versatile weapons, maybe even better weapons than last year. If they can't block and they can't run the ball, and if they can't keep Eli Manning up long enough for him to get the ball down the field to those weapons and score points, none of it matters.
Kim Jones: My concern is similar to Tom's, but it almost assumes the idea that this is an average offensive line. So my concern is how does Eli, [coach Ben] McAdoo and [offensive coordinator] Mike Sullivan adjust and get the ball in the hands of those playmakers knowing that it is going to have to be creative and it is going to have to be quick.
Carl Banks: I think the play of both of their interior lines. The key to any team's success is the efficiency of their offensive and defensive lines. It really comes down to that. Their ability to protect the passer and to move the line of scrimmage one way or the other.
Paul Dottino: There is no doubt it all starts in the trenches. The offensive line is going to be the No. 1 concern, there is no debate from anybody on that. For me, it is how does the running game manifest itself. I am not so worried about the pass protection. You can scheme around that. We know Eli can get rid of the ball in 2.1 seconds if he has to. We know he has so many weapons to throw to. I am not worried about the number of sacks. They can move the ball through the air. If they do not establish some kind of a running game, at least on a periodic basis, to keep defensive coordinators honest, that means they are going to be climbing uphill each and every week.
John Schmeelk: Yeah, I think Paul hit it here because last year, the defenses came up with a formula where you leave you two safeties deep, you either have six or seven guys in the box, you trust that they could stop the run, which frankly they had been able to besides a couple games the past few years. That prevents big plays over the top and the Giants had to methodically go down the field, and frankly they weren't efficient enough last year to have those methodical drives. Do you think that is going to be the formula again now? How do the Giants get teams out of that?
Kim Jones: Well, I liked something Damon Harrison said earlier this preseason. He said with Brandon Marshall, you now can't double Odell and zone the other side of the field. You are going to essentially pay for the choices you make as long as the Giants offense can operate. Let's say at a three-quarters level because at 100 percent level, I don't know that even the biggest Giants fans can dream of what this group of offensive players could do. But let's say it's at 75 percent, which is more realistic in life and in football. If they can make defenses pay for saying Beckham is not getting 100 on us today, think about the number of guys that opens it up for. And if they say we are going to have to put our best guy and more conventionally cover Odell Beckham Jr., he can make them pay for it. But they still have enough playmakers to outnumber the other defenders.
Tom Rock: I think Evan Engram is really going to fit into that whole philosophy.
Tom Rock: Not just in his production, but in what he makes defenses do. They didn't have anybody who could dominate the middle of the field and go down the seam and split the safeties the way that this kid seems to be able to do.
Kim Jones: Think about how that changes life for safeties.
Tom Rock: It just changes everything. He can catch one pass a game for 16 games. It changes the way defenses have to approach this team. They didn't have to defend against that last year. Will Tye was a good tight end for a couple of years, but how often did you see him catch a pass with his back facing the line of scrimmage? He was asked to do certain things that were beyond him. Whenever he caught a ball, it seemed like he was squaring up to the quarterback rather than moving down the field and that is not a threat to the defense.
Kim Jones: But guys, I have always thought the safeties have had an eye on Beckham. As the last line of defense, it was always: where is that guy? Now, you have to have other options in your mind knowing that this guy can beat me, too.
John Schmeelk: When you put that together, I think you're right. They always had a safety over the top on Beckham. You look at his deep passes last year, they weren't deep passes through the air. They were 15-yard passes he caught on the move and ran. I think Paul and I made the same point you did Tom: Evan Engram could have 38 catches for 430 yards this year, but his impact on the offense could make all of the difference in the world.
What will Evan Engram bring to the Giants; offense in his rookie season?


Paul Dottino: I think there is a guy, though, that is missing from this equation and that is Shane Vereen, because he is one of the best third-down backs in the NFL. And part of the Giants' problem is that their third-down conversion rate was horrible last year because Vereen was not in the lineup. If you think about all of the weapons that Eli can throw the ball to downfield and you think about the short-yardage situations that Vereen is going to be able to convert now because defenses are worried about Marshall, worried about Engram, worried about Beckham and, all of a sudden, those linebackers are cheating back because they have to bracket those receivers and now, underneath, there is Shane Vereen on a dink and dunk. Third-and-four, he's getting eight yards, which will move the chains and the Giants offense is, all of a sudden, moving down the field.
Tom Rock: And now you don't have to run the ball, either.
Paul Dottino: That is what I was talking about before. You can scheme the passing game. You can't cheat a running game that does not work. If it is not effective, it is not effective.
Tom Rock: But you could avoid it.
Kim Jones: Ask Tom Brady about that. In the Super Bowl, with Shane Vereen.
John Schmeelk: Can you use a short passing game to replace the running game? Would this offense still be able to function?
Kim Jones: Yes, and the Patriots did it in the Super Bowl with Vereen catching 11 passes, which was a record at the time. That was their running game essentially. Listen, if you get five yards on each of those plays, you can win that way knowing you have the capability for the big hitter as well.
Paul Dottino: You would rather have the run game do what it needs to do to keep people honest, but if you have to do it with the short pass, you can. That is what I am talking about when I say scheme around it. I will say this, this defense, which I think is going to be even better, if they can create more turnovers and create better field position, that also helps this offense out dramatically. In the past, the offense would have to drive the ball too far down the field. Even last year when this Giants defense was really good, the offense would drive the length of the field and they would stall in the red zone and they would settle for field goals. If this defense is going to be better, they are going to need to get more turnovers to set up better field position for the offense.
Tom Rock: We saw that in the preseason game against the Jets. Sixteen of the 32 points were scored directly from the defense. That is the next step for this defense. Not to stop the other team from scoring points, but to generate their own points and get the ball deep into their red zone and give the ball to the Giants offense with a short field to work with. That is where this defense can go from good to great as Ben McAdoo called it.
Kim Jones: The thing that you like about the defense is when you talk to the players and you ask them to talk about the defense, and they all respond by saying, "We are not there yet." That to me is the attitude that will carry them.
John Schmeelk: Landon Collins has been saying that all offseason. He could have been defensive player of the year last year and when you talk to him and ask him how his season went, the first things he lists are the things he wanted to get better at.
Kim Jones: And the greats do. That's what the greats do.
John Schmeelk: He said to me in March that he wanted to read plays quicker. Plays that were knockdowns last year, turn those into interceptions this year, and we saw that already this year against the Jets on his pick-six.
Kim Jones: I've asked him if he is faster this year and he said, "No, I am playing faster." And that speaks exactly to your point, John.
Tom Rock: He is faster from the shoulder pads up.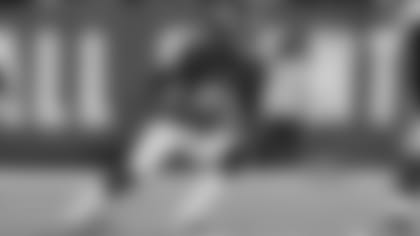 Will Landon Collins have a repeat of his All-Pro 2016 season?


John Schmeelk: If you have a question about the defense, where is it?
Carl Banks: I think they can finish with more sacks. I think they gave up a high percentage of passes over 20 yards. A nice portion of that was 40 yards or more, so they have to figure out how to protect the seams.
Paul Dottino: Depth at linebacker and depth in the secondary. They are thin in both of those spots in the back seven.
John Schmeelk: So you think if the starters are healthy, they will be fine? You don't have any concerns?
Paul Dottino: Starting 11, it is the best defense in the NFC, maybe the whole NFL, but depth in the back seven is a question.
Tom Rock: Their injury situation. They are very powerless in both of those positions. Keenan Robinson has been out for a good portion of the summer now. He brings a lot to their sub packages and just the overall defense and if they do not have him out there, then they are kind of shaky. Then all of a sudden, you have B.J. Goodson as the middle linebacker and he may be a three-down linebacker, but that is not what he was brought here to do.
Paul Dottino: We don't know that yet. He's got to prove it.
Tom Rock: Right. He's got to prove it. But you don't want him proving it against the Cowboys on September 10.
Paul Dottino: You might not have a choice.
Kim Jones: My biggest question is how is Spags going to use JPP and OV? We have only seen a very, very small sample of that in preseason, and I believe he did put them in a couple different positions to see, hey, how is this going to look and how are they going to react? The answer is it looks pretty good and they reacted very well, but the idea that he has that much flexibility with the best defensive end tandem in this league is something that I think is going to be very interesting to watch.
Carl Banks: I think it's a luxury to have two guys that can rush the passer. I think when you look at combinations, these guys will be one of the top for a long time. When you have two guys that can rush off of each end, it puts so much more pressure on the opposing offensive line.
Tom Rock: I was really fascinated watching those two over the summer and watching them play off of each other, and you rarely see that from two defensive ends. They are each on an island and one of them gets there or the other one gets there. These guys work in tandem, and I can't even remember the last time I've seen that happen with two defensive ends. Usually, it is two defensive tackles or an end and a tackle, but these guys read off of each other. Like what Jason told Kim earlier in the summer, "I beat my tackle and then I laid off because I knew that OV was going to make a big hit and I was going to be there to scoop up the ball because I knew it was going to be a fumble."
Kim Jones: And then it happened later in a preseason game.
Tom Rock: And then it happened. It happened to be an interception, but it was the same situation. So, these guys are in their second year together, and I think the chemistry that those two are building with one another is only going to grow and they are going to be pretty dangerous players. When you look at this defense, everyone says Landon Collins because of last year's stats and he could be a defensive player of the year. I think you have four players on this defense that a month into the season you could be like, wow, that guy could be defensive player of the year.
John Schmeelk: Who is the best player on the Giants defense or the player who is most important to play well and be on the field?
Kim Jones: Jason Pierre-Paul. Jason Pierre-Paul, because last year when the new guys came in and were doing so well and Damon Harrison spoke at his locker and the question was something along the lines of who's the leader of the group, and he looked at JPP's locker and said JPP makes us go, and I think we don't always see that as much in the media and there are guys who speak more often at their lockers and guys who are more engaging. I think Jason is fine with that, by the way, but I think he is the one freak where if you talk to scouts in a press box during preseason, and they will say to you, "Have you seen JPP?" That is the guy who scares other teams the most.
Paul Dottino: I understand that Kim. The way I look at that equation is where is the drop-off if that guy is out of the lineup? There is a big drop-off there, but to me, if you take Landon Collins out of the equation and Darian Thompson and Andrew Adams are your two starting safeties, this defense loses a lot of bite.
John Schmeelk: I thought you would go corner because of that to be honest.
Paul Dottino: We've all heard me say this five million times, but DRC goes down in Green Bay and the Giants are in trouble. DRC stays in that game, they are not losing to Green Bay. That pass at the end of the half is not being completed on the Hail Mary and Aaron Rodgers does not pick on the backup corners in the second half and the Giants advance on to the next round of the playoffs. I believe that. So, I get that, but I am still going to go Collins because the drop-off at safety is deep after Collins.
Carl Banks: I would say it would be Jason Pierre-Paul because of his versatility. He is the most versatile guy they have.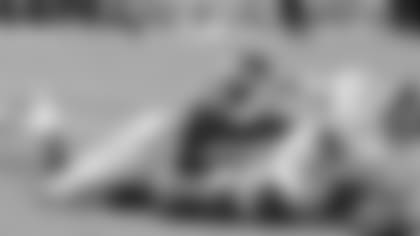 Will Jason Pierre-Paul be the MVP of the Giants' defense this season?


Tom Rock: For the sake of conversation, I am going to throw a third name out there: Damon Harrison. I think he controls the line of scrimmage. He controls the run defense and then you have 10 other guys who can do whatever they want to do because he is handling the most critical part of the field. They have nobody that can replace him. Dalvin Tomlinson looks good. Jay Bromley's certainly had a great preseason before he sprained his knee. They have Robert Thomas and they seem to like him, but to have somebody who is basically a shutdown corner, but on the run defense instead of the pass defense and nobody can get past him. When you look around the league at how teams want to come at you, to be able to stop the run like that is probably the most important part of the defense.
Paul Dottino: Those are all fair points and that is why the Giants defense is so dominant because you can talk about all of these different guys being so much better than anyone else is. And nobody mentioned Janoris Jenkins.
Kim Jones: And against Dallas, you could argue [Janoris] has been the MVP because of what he does to Dez [Bryant]. It's a Rubik's Cube that Dez can't solve.
John Schmeelk: Let's go back to the offense for a second. Where do you think the Giants offense will make the biggest improvement?
Carl Banks: I think everyone would like it to be the execution in the red zone. I don't think they are going to have a problem getting the ball up and down the field, it's just their ability to finish drives. I think the offense as a whole has a direction that seems focused on being complete in every area. So, I did see some improvement. I think you see a young offensive line and they seem to be working hard. You see some things, but you don't know until you get to a game and then the luxury of having a game is having the ability to game plan. So, from week to week, you can cover a guy's weakness.
Tom Rock: I would say just the diversity of their personnel. Now they are in a situation where they do not have to have four receivers out there the whole time. They were practically like that the whole season last year and it got redundant and defenses latched onto it and they couldn't get out of it. This year they have guys coming in and out and we talked about Evan Engram and we haven't even talked about Rhett Ellison and what he can bring. Whether or not they play a fullback, we will see and Sterling Shepard may see fewer snaps during the season, but I think he will be more productive. We see them line up Engram outside, he can come in on the line, I think the diversity that they can show a defense now is going to be five to 10 times better than the personnel from last year.
John Schmeelk: In the preseason, we have seen so much more 12 and 21 personnel than we saw in the entire regular season last year.
Kim Jones: Playing off of Tom's point, I am going to say the four-minute game because all of that is going to help as well. Last year in the four-minute game, they almost had to say, "Now we are going to do something we are not very good at, but we really need to do it right now and we are going to keep on trying to do it and only once were they successful." I believe it was against the Bengals. So, I think it is the four-minute game where almost by not being as bad, they are going to be better, but I think this could be an offense that can actually dictate and that to me would be something totally brand new that we have not seen in a while.
Paul Dottino: A long time. I could not agree with that more. I am going to go back to Shane Vereen.
Kim Jones: Do you have his jersey in your closet?
Paul Dottino: I am just saying. Look, if your offense is poor on third down and you can't convert because you're missing your key third-down back and you don't have a running game, you basically are saying to the other team's defensive coordinator we only have one-third of an offense for you to worry about this Sunday.
Kim Jones: But you're depending on a guy who has not been able to stay healthy. To me, Shane Vereen can be a difference-maker, but if he is the guy, I think you're setting yourself up because as a Giant, Shane has had trouble staying on the field.
Paul Dottino: I don't disagree. It's a bit of a roll of the dice. Last year he suffered two extremely unlucky injuries, but I think the other backs they have, whether it is [Orleans] Darkwa, [Wayne] Gallman or Perkins, I think they will be able to get away with those guys for a couple of weeks if Vereen went down due to injury. I think they are a little bit more equipped to fill that role. Don't get me wrong, they could not handle it for the whole season. If Vereen gets hurt in Dallas, that is a big problem because I don't think they could cover it for 16 weeks, but I think they could for a couple of weeks. I just think their third-down capability is going to be a lot better this year.
John Schmeelk: You guys started talking about this, but I am going to go back to weapons besides Beckham. We saw this in the two Dallas games last year. You look at Beckham's numbers against Dallas, since The Catch game when he was a rookie, he hasn't gotten more than 100 yards against them in a game. They have handled him and last year the Giants struggled scoring against Dallas because nobody else could step up and do anything without Beckham there. Now you have Marshall, Engram, Shepard in his second year. I think you have more options, but nobody said the run game, which would probably get Ben McAdoo annoyed because he has been harping all offseason on how he needs the running game to be better.
Kim Jones: That's because of the four-minute game, though.
Paul Dottino: That also goes into third-down conversions because third-and-short, you have to be able to run it.
Tom Rock: All of which goes to the biggest issue, which is scoring. They didn't score last year. They had to settle for field goals or zeroes. They need to score points. I don't think they allowed more than 30 points in any of their losses last year. To have the number of talented players on offense and not be able to win those games last year, there are not even high-scoring games in the NFL anymore. You have to be able to compete in those games and they just weren't able to do that.
John Schmeelk: The Giants haven't been able to score 30 points since the 2015 season.
Tom Rock: They did it in the preseason because the defense scored 16 of the 32 points.
Kim Jones: When Spags talks about starting faster this season, if you look at that early three-game losing streak last year, they did give up 76 points in those three games. So, those three games skew that average by the way and if the defense can figure out a way to get out of the gate faster, just by that measure alone they will be ahead of last year's pace.
Tom Rock: The continuity of the personnel should allow them to do that. Last year they were still feeling each other out and wearing name tags. This year, they come in as a group and not as individuals.
Kim Jones: And their name tags all have nicknames.
Tom Rock: And a lot of initials, too.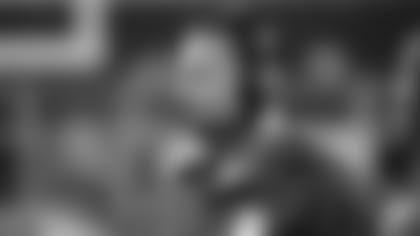 Will Ben McAdoo bring the Giants back to the playoffs in 2017?


John Schmeelk: Which of the younger guys do you think will make the biggest jump among the first and second-year guys?
Carl Banks: I think B.J. Goodson is the obvious choice. He is a starter and he is getting better each and every week. I like his physicality. He is by far the most physical linebacker the Giants have. He is playing with a lot more confidence and he understands the game. It definitely slowed down for him, so he can play faster.
Paul Dottino: Well, Goodson has to. We are talking about him maybe being a three-down linebacker. He has to have a standout year.
John Schmeelk: Do you think he will?
Paul Dottino: I think the signs are pointing in the right direction. I can't tell you right now that it is a guaranteed 100 percent lock, but I think the signs are pointed in the right direction. Antonio Pierce coming in to be his tutor and be his big brother has been a tremendous boost to this kid's development. We have seen him grow already in the three preseason games that the Giants have played to this point. We have already seen a difference in his play and that is pretty dramatic. I think Antonio Pierce has a lot to do with that, I really do.
Tom Rock: The guy that I want to look at and have been intrigued by all summer is Eli Apple. I think he seems poised to make a Landon Collins jump from a somewhat struggling first year to come into his second year and be like, "OK, I got this now." He has to stay healthy. That has been a problem for him, but I think the way he changed his body, the way he got stronger during the offseason, I think that all points to him coming back and being able to become a physical force at cornerback that the Giants thought they were going to get when they drafted him in the first round.
Kim Jones: I would have the early picks of this year's draft on my list. I would have Darian Thompson under the idea that he is going from pretty much zero to what can he do?
Paul Dottino: He is very similar to Goodson.
Kim Jones: On offense, I am going to go with Sterling Shepard. I think he is smarter, I think he is wiser, I think he is more prepared as you would be in your second year as a wide receiver in this offense. But if we go back to the idea of the choices defenses are going to have to make, to me in the Jets preseason game, you saw Shepard with what could be a brilliant play and a perfect play for the Giants this season in what I would call a shallow cross from the slot. You can win games that way.
John Schmeelk: Evan Engram, but I think first-year tight ends generally develop a little bit slowly. His numbers might not be spectacular. And I think Paul Perkins is another guy that I think the Giants would like to take the biggest jump because I think that is indicative of the part of their offense that they really want to improve.
Tom Rock: He is a guy, too, that I don't know if I have seen that jump this summer. I think Darkwa has been marginally better. If you asked me what guy should start, I would say Orleans Darkwa is the guy you want back there rather than Paul Perkins to this point.
John Schmeelk: Paul and I have been getting a lot of calls on Big Blue Kickoff Live asking why Gallman hasn't gotten a shot yet, and we have been telling those people that Darkwa is further along than Gallman. I thought Darkwa looked very good in that third preseason game. If you need one yard in a short yardage situation, Darkwa is the guy I would give the ball to.
Paul Dottino: They still don't have a true power back, but Darkwa is about as close as there is to one.
Tom Rock: Maybe you can give it to Shane Smith?
John Schmeelk: What is it about the schedule or the opponents on the schedule that jumps out to you the most?
Tom Rock: A lot of top-notch pass rushers are going to be facing the Giants this year. Raiders, Denver, it's a pass rushing league. That's how teams are combating offenses now. You have to protect your quarterback. Do the Giants have the personnel to do that? We will find out.
Carl Banks: They have a lot of west coast games, but the other part of it is they play a lot of playoff teams. That is the gift that you get when you are a playoff team yourself.
Kim Jones: I think the schedule is tough and the times of the games are varied. When this schedule came out, I think there was a mentality in this building to embrace it, don't fear it, and they have decided to embrace the idea. They know there is an opportunity there for them. They know they are playing in primetime and they know people want to see them play and they want to make sure they are the product people want to see. Or in some cases with the opponents, don't want to see.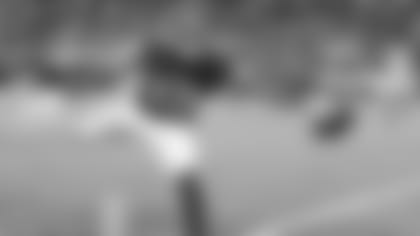 Can Odell Beckham Jr. be even better in 2017?


John Schmeelk: Who is the Giants' biggest threat in the division this year?
Paul Dottino: It's the injury bug.
John Schmeelk: Give me an opponent, Dottino!
Paul Dottino: I still believe defense wins championships and I think the Giants having such a great defense, I don't think any of the other teams have nearly the defense that the Giants do. So, they really should be the runaway favorites in this division because the team that won it last year, the Dallas Cowboys, do not match up well with the Giants. Their defense is being totally reconstituted anyway, so I don't really think they are that much of a challenge. If you want to go by the rosters, Kirk Cousins and the firepower that the Redskins have, they could probably win a bunch of track meets and outscore a bunch of teams and, for that reason, maybe they are the toughest competitor the Giants have to deal with because I do not believe in Dallas. I don't think Dallas will make the playoffs. I think they are going to be an 8-8 team. I do not think they are going to be a playoff team this year. And I am never sure what to think of the Eagles because their secondary is not very good and I don't think their pass rush is as good as it used to be. So, I am going to say the Redskins.
Tom Rock: The Redskins are a tough matchup because of their tight end, Cousins can throw it, two good tackles. It is hard to pick one team in the division to say they are going to be the team that is going to challenge them. I know Paul is down on Dallas, but they are the Cowboys and they are still a good team and they have that offensive line and they can grind things out. I guess I'd say Washington. I think Kirk Cousins is going to have a lot to show with his contract and I think they are going to be pretty good.
Carl Banks: I am going to say the Philadelphia Eagles. I think they play the Giants tough. Styles make fights and I think their style has always been difficult for the Giants.
Kim Jones: I guess I will defer to the defending divisional champions and say Dallas. I do think Week 1 is important. I felt last year it was absolutely critical for the Giants, and I still think it is this season, too, because I do think there is still a little bit of, "Well, they handled them twice last year, Dallas isn't the toughest matchup for the Giants." You need to win that Week 1 game. You can't go down there and lose if that is the belief. I also think that is going to be a matchup of two of the best units in the league. The Giants defensive line and the Cowboys offensive line. When that is the matchup, you have to be their kryptonite.
John Schmeelk: I think people are sleeping on the Eagles a little bit, and I think it all comes down to how Carson Wentz is going to be. If Wentz can play like Prescott played last year, I think that Philly is going to be a little bit better than people think, but I don't think any team in this division wins fewer than seven games.
Paul Dottino: I like Wentz, but I think that is a lot to put on him because I don't think the Eagles defense is very good, and if you're telling Philadelphia to rely more on their offense, I am not sure if Wentz is able to do that at this point in his career, and I know Cousins can.
John Schmeelk: Give me one bold prediction for the Giants.
Carl Banks: They will run the ball better.
Paul Dottino: I am just going to throw it out there, Davis Webb will take some regular-season snaps this year.
John Schmeelk: In a blowout?
Paul Dottino: I'm just saying he is going to take some regular-season snaps at some point this season.
Kim Jones: I am not sure how off-the-wall this is, but I think a guy who we have not mentioned thus far, is Brandon Marshall. I think he leads the Giants in touchdown receptions. I don't know how bold that is, but I do think he will get plenty of red-zone opportunities. I think the jump ball idea will return to this offense, and I think that will work well for the New York Giants.
Tom Rock: I am going to say that at the end of the year either JPP or Landon Collins will be a legitimate candidate for MVP. I think they have the potential to have such a standout season. I am not sure if they are going to win it, but they are going to be in the conversation.
Paul Dottino: Can I pile on that one? I want to throw Olivier Vernon in there, too. I think that Vernon can very easily be in that conversation. He is a man possessed after hurting that wrist last year and he was pretty darn dominant last year. I think he is going to be a beast.
Kim Jones: He does more of the dirty work. I feel like the other two get more of the splash plays.
John Schmeelk: What under-the-radar player do you think is going to make a big impact?
Paul Dottino: Rhett Ellison. He is the most underrated addition to this team in the offseason, without question. He will help the running game and I bet you he is going to catch some significant passes that move the chains on some very key drives because nobody is going to be thinking about covering him.
Kim Jones: There was a phone call and I am not sure the exact particulars, but someone in the Vikings organization said something to someone in the Giants organization after he signed here and said you just signed our best player. He was pretty highly regarded with the Vikings.
John Schmeelk: McAdoo has called him one of the best football players over the course of the preseason.
Tom Rock: Bromley. Jay Bromley can have a big role on this team. I know they want Tomlinson in there and Snacks, obviously, but I think Bromley is at the point where he can go in there and give you some really good snaps and get in the backfield and make plays.
Kim Jones: I am going to go with Brad Wing. I think with a defense that is this good, the ability to pin an opponent back and make them say "holy cow" is going to play a role.
John Schmeelk: Give me your NFL MVP's this year. I will go first and say Aaron Rodgers.
Kim Jones: I was going to go Aaron Rodgers.
Carl Banks: Aaron Rodgers
Paul Dottino: Derek Carr.
Tom Rock: I will go Rodgers, too.
John Schmeelk: Offensive Player of the Year?
John Schmeelk: That was going to be my pick, too.
Paul Dottino: I will say him, as well. Why not?
John Schmeelk: Defensive Player of the Year?
Paul Dottino: Landon Collins.
Tom Rock: I think Landon Collins.
Carl Banks: Luke Kuechly.
Kim Jones: My thinking is the Giants defense is going to be so good, that it's going to be hard since there are so many possible candidates. I think it is going to be Khalil Mack.
John Schmeelk: I think they are going to give it to Von Miller because they gave it to Mack over Miller last year, so I am going to say Von Miller.
John Schmeelk: Rookie of the Year?
Kim Jones: I think the defensive rookie of the year could be Derek Barnett in Philadelphia. Jim Schwartz loves him. He broke Reggie White's sack record [at Tennessee], and besides all of that, when you watch him practice and play, he has a style that is really going to challenge tackles. He gets very low. He has great body agility and movement. I think he is going to be very, very difficult.
Tom Rock: I like DeShone Kizer. I think he's got a lot of tools, a lot of protection there in Cleveland. I think he has a good setup to be successful.
Kim Jones: I am going to go Christian McCaffrey because I think he is going to splash a little bit more and be a guy people are going to like see him succeed and will succeed in that offense.
Paul Dottino: That's the winner. I think it's McCaffrey.
John Schmeelk: I am going to go Dalvin Cook. I think he is the No. 1 back in Minnesota. I don't think he splits carries, and I worry about Leonard Fournette's injuries. I think Tom Coughlin is going to run him all day if he's healthy. So I am going to go with Dalvin Cook for offense, and defense I am going to go with Myles Garrett, first overall pick in the draft. You can't go wrong.
John Schmeelk: Comeback Player of the Year?
John Schmeelk: Give me your surprise NFL team this year.
John Schmeelk: That was my pick, Tom. I can't believe you took my Chargers pick. I'm with you, I think the Chargers are going to finally be good if they can stay healthy.
Paul Dottino: I don't know what odds Vegas is putting on the Vikings to make the playoffs, but I don't hear a lot of people talking about them. So I would say the Vikings will be a playoff team this year.
Carl Banks: I would say the Raiders. I think they may finish first in the conference. They have a really good offensive line and they did make a jump on defense. When you look at the other teams in the division, there are some flaws.
John Schmeelk: NFC East winner?
Kim Jones: I am going to go Giants, and I think it will be a tremendously disappointing season if they are not.
Carl Banks: Giants, because I think they are good enough.
John Schmeelk: Does a second team from the NFC East make the playoffs?
Paul Dottino: No. No wild card out of this division.
John Schmeelk: I think a second team will sneak in.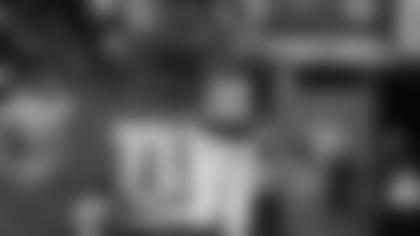 Will Eli Manning have his best statistical season as a pro in 2017


John Schmeelk: Give me your Giants' offensive MVP. Beckham is the easy answer, and I am going to go with that one.
Kim Jones: Yeah, I mean I picked him to be the offensive MVP of the league, I would probably have to pick Odell.
Paul Dottino: You know what, I still think Eli Manning is so underrated at what he does at the line of scrimmage and the way he is going to have to distribute the ball and the way he is going to have to call games and get out of the run/pass option, who is he going to throw the ball to and how is he going to make the decision when there is only one ball to throw. Eli Manning is not going to get the credit he deserves, but he should be the MVP on this team.
Tom Rock: He will be the most valuable player lower cased. The MVP upper cased will be Odell.
John Schmeelk: Give me your Super Bowl matchup.
Kim Jones: I went Giants vs. Patriots.
Kim Jones: I think the Giants
John Schmeelk: Wow, three times against the Patriots!
Tom Rock: I will go Giants vs. Raiders. I like the Raiders a lot.
Paul Dottino: How great would it be, though, if it was Eli and Ben in the Super Bowl?
Kim Jones: It would be greater if it was Eli and Brady again.
Paul Dottino: I could see that. I could see that, but I feel like besides that, Eli and Ben would be the next best thing.
John Schmeelk: All right, that wraps things up.
Tom Rock: We will check in December and have a good laugh and see how wrong all of us were.