EAST RUTHERFORD - Giants.com's John Schmeelk takes a look back at the last 15 years to see who was selected 15th overall in the first round.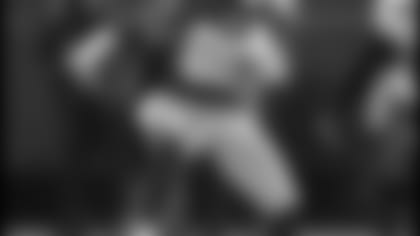 2009 - Hakeem Nicks, WR, North Carolina
Taken with the 29th pick in the 1st round, Nicks became a playmaker his rookie year with the Giants, catching 47 passes for 790 yards and 6 touchdowns. He averaged just under 17 yards per reception and found his way into the starting lineup late in the year.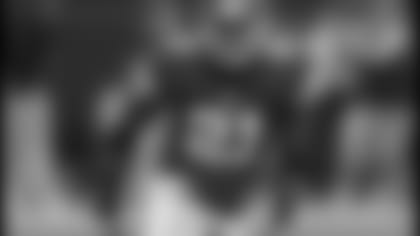 2008 – Kenny Phillips, S, Miami
The 31st pick in the draft showed his athleticism early and often as a rookie, recording 50 tackles and an interception. A knee surgery ended his season prematurely and Phillips hopes to make a full recovery and be ready to start the 2010 season 100% healthy.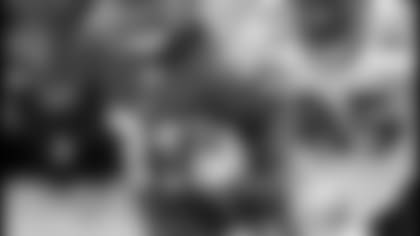 2007 – Aaron Ross, CB, Texas
The 20th overall pick had promising rookie and sophomore campaigns in which he intercepted six passes, but constant hamstring problems limited him to just three games in 2009. Ross played some safety late in the season, but is expected to return to cornerback in 2010.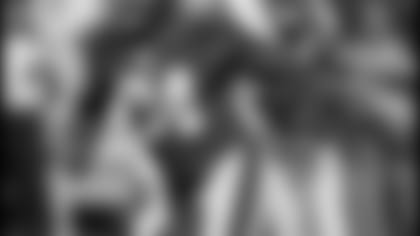 2006 – Mathias Kiwanuka, DE, Boston College
Drafted as an end with the 32nd pick of the draft, Kiwanuka recorded 4 sacks and an interception as a rookie. Was moved to linebacker in 2007 before being moved back to end in 2008 when he started all 16 games. In his career, Kiwanuka has 19.5 sacks and 157 tackles.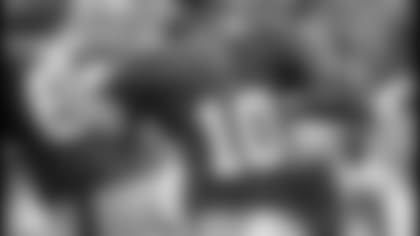 2004 – Eli Manning, QB, Ole Miss
Manning has established himself as one of the top passers in the NFL, throwing for 3000 or more yards for five consecutive seasons. Statistically, 2009 was Manning's finest season, throwing for 4000 yards and 27 touchdowns, while just throwing 14 interceptions.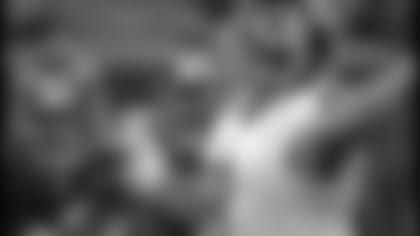 2003 – William Joseph, DT, Miami
The 25th pick in the 2003 draft, William Joseph never found success in the NFL, starting just 17 games for the Giants in his 4 years with the team. He totaled just 7 sacks and 52 tackles in those four seasons. Signed by the Raiders in 2008, only played two more seasons.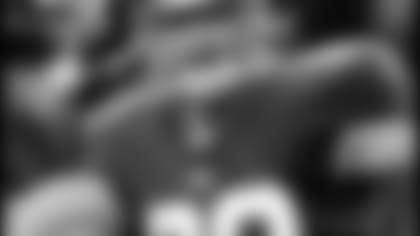 2002 – Jeremy Shockey, TE, Miami
The emotional tight end and 14th overall pick played six years for the Giants, making four Pro Bowls and earning a the 1st team All-Pro spot as a rookie in 2002. Shockey caught at least sixty passes in 4 of his 6 season with the Giants.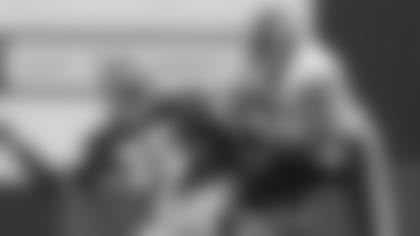 2001 – Will Allen, CB, Syracuse
The 22nd overall pick, Allen started at cornerback in all but one game he played in for the Giants in his five years with the team. A good cover corner, Allen struggled catching interceptions, only recording four in his final four seasons with the team.
2000 – Ron Dayne, RB, Wisconsin
The 11th overall pick in the 2000 draft, Dayne played four years for the Giants but could never establish himself as a full time contributor at running back. Part of the "Thunder and Lightning" backfield with Tiki Barber he rushed for 770 yards as a rookie.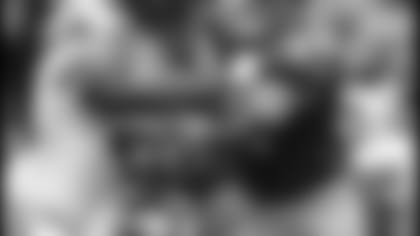 1999 – Luke Petitgout, OT, Notre Dame
The 19th pick of the draft started his Giants career at left guard, but eventually became a mainstay at right, and then left tackle. He started every game he played in from 2000-2004. His Giants career was cut short in 2006 when he broke his leg.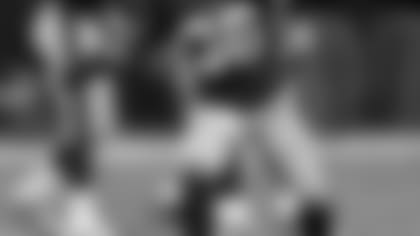 1998 – Shaun Williams, S, UCLA
The 24th pick of the first round didn't start his first two years with the team, but he broke into the starting lineup in 2000 and started 58 consecutive games before suffering a season ending knee injury in 2003 after 10 games.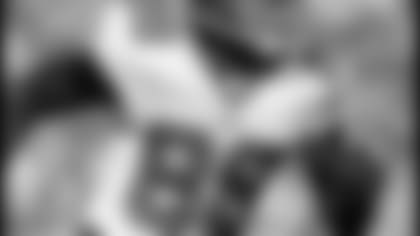 1997 – Ike Hilliard, WR, Florida
The 7th overall pick of the draft, Hilliard only played two games as a rookie because of a neck injury. He became a staple in the starting lineup the next seven seasons, catching fifty or more passes in five of seven seasons.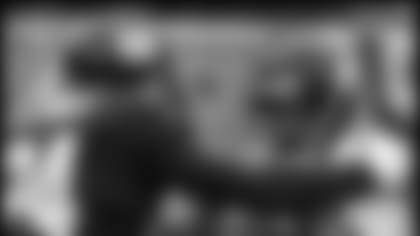 1996 – Cedric Jones, DE, Oklahoma
The 5th overall pick in the 1996 draft played five seasons for the Giants and recorded just 15 sacks. Considered a disappointment, the Giants chose not to bring him back after the 2000 season, and he didn't catch on with another NFL team.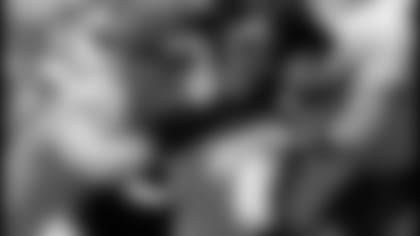 1995 – Tyrone Wheatley, RB, Michigan
Drafted with the 17th overall selection, Wheatley could never breakthrough as the Giants full time starter at running back. He failed to gain more than 600 yards in any single season for the Giants, and was traded to the Dolphins for a 7th round pick in 1999.