EAST RUTHERFORD, N.J. – The Giants today got a head start on the NFL's busy weekend of transactions when they exchanged a wide receiver for a defensive back on their roster.
Logan Ryan, who is expected to fill a variety of roles in the secondary, was officially added to the 80-man roster after completing his Covid-19 protocols and passing his physical.
To create a slot for him, the Giants placed wide receiver David Sills on injured reserve with a fractured right foot.
The Giants and all NFL teams must reduce their rosters to the regular-season limit of 53 players by 4 p.m. EDT tomorrow.
Ryan, 5-11 and 195 pounds, played the last three seasons for the Tennessee Titans after spending the first four years of his career with the New England Patriots – and Joe Judge. He has played in 109 career regular-season games with 85 starts and in 15 postseason games with 10 starts. His career totals include 522 tackles (374 solo), 17 interceptions, including one he returned 79 yards for a touchdown, 78 passes defensed and eight forced fumbles. In the postseason, he has 89 tackles (70 solo), two interceptions and eight passes defensed.
In 2019, Ryan started all of the Titans' 19 games as they advanced to the AFC Championship Game. He led the team in the regular season with 113 tackles (73 solo) and was second with four interceptions and also topped the team in the playoffs with 25 tackles (18 solo) and added a pick.
Ryan played on the Patriots teams that defeated Seattle in Super Bowl XLIX and Atlanta in Super Bowl LI.
Sills spent most of the 2019 season on the Giants' practice squad. He was added to the roster on Dec. 17 and was inactive for the final two games.
Sills was one of several young wideouts who impressed the coaches in training camp. He joins Cody Core, another wide receiver/special teamer, as the only Giants currently on injured reserve. Core tore his Achilles tendon in a training camp practice.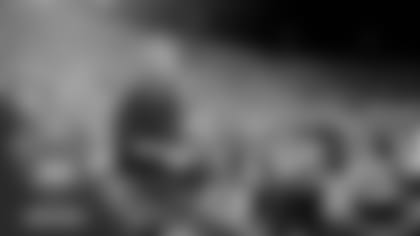 30th Anniversary of 1990 Champions
Explore unforgettable moments and stories from the Giants' 1990 championship season, presented by Bud Light