What, in your opinion is the biggest problem with the Giants? The offensive line or the defensive line? The offensive line is banged up, so there is an excuse there. But the defensive line has really no injuries except JPP. Who is worse, and do you think the Giants will fix at least one side of the ball?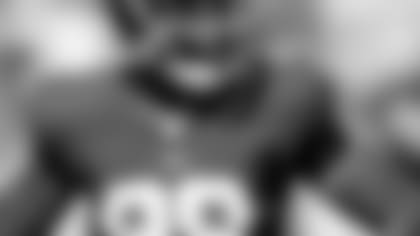 Read More From Eisen's Mailbag Dear William:
I don't look at the team and rate the current issues from on to 10. There's no question both the offensive and defensive lines must play better. The first would enable to the Giants to run the ball, the second would help put more pressure on opposing quarterbacks. But the Giants have to do a much better job on third down. They have to stop turnover over the ball. And they have to stop punting the ball down the middle to dangerous return men. There's lot to fix. I don't know if you need to single out the lines.
Is there any news of the rookies possibly seeing an increased role in regards to trying to generate pass rush? Obviously Johnathan Hankins hasn't seen action yet and will provide some depth when he does, but possibly Damontre Moore starting to see some snaps?
Dear Mike:
Tom Coughlin said yesterday Moore is "close" to joining the defensive line rotation. He would interject some energy into a group that has just four sacks. Hankins has been inactive for four games and unless someone suffers an injury or the coaches want to initiate a shakeup, that likely won't change.
Do you think Aaron Ross should get less playing time? I say this because for the past two weeks he was subbing for Webster, he continually hurt our defense. Yes, he had some good plays here and there, but I just don't think he should be in the starting role. McBride looked better to me.
Dear Mark:
In my opinion, as long is Webster is sidelined, Ross should play. I think he's the best option at corner. Ross has made his share of plays, including an interception at Carolina. No corner is going to make every play. But Ross has the talent and experience to make his share.