I was just wondering if the Giants have made any announcement about the status of Will Hill? If my math is correct, he has now served his suspension. Do you think the G-Men will be willing to give him another chance by reinstating him into the roster?
[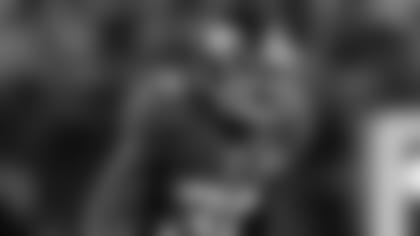 Read More from Eisen's Mailbag](http://www.giants.com/news-and-blogs/eisens-mailbag.html)
Dear Craig:
Yes, they will. Tom Coughlin has been asked about Hill more than once this week and has said he is in good condition and is up to date with what the Giants have done defensively. At the very least, Hill can help on special teams. He has practiced all week and is eligible to play Sunday vs. Philadelphia. If he does, the Giants must make a roster move. But the Giants don't have to make a decision on his status until Monday. If I had to guess I would say Hill will play Sunday.
I am completely flabbergasted by how the month of September ended for the 0-4 New York Giants, when this team could've been easily 4-0 in that span. I say that with no exaggeration due to the talent that is on this team. The O-Line and the defense are starting to play better, so to get to the point of my question, what are the missing elements that can wake up these sleeping Giants up to get their first win, as well as playing better down the road for the rest of the season? And which positional players need to step up the most? (QB, D-Line, LB, Secondary, etc.)
Dear Abel:
I must disagree with your assertion that the Giants could be 4-0. I'll say 3-1, because three of the four games were close well into the second half. But the 38-0 loss at Carolina was just one of those games that happens every once in a while. The missing element is simply that not enough plays are being made, offensively, defensively and on special teams. This team has a lot of offensive weapons and needs to score touchdowns. Seven points in two games doesn't cut it. And they must improve on third down on both sides of the ball; the Giants are last in the NFL offensively and defensively. I'm reluctant to target one or two position groups that must step up. As Tom Coughlin always says, the entire team has to play better.
[Click Here to ask your questions to Eisen's Mailbag >>](
This article has been reproduced in a new format and may be missing content or contain faulty links. Please use the Contact Us link in our site footer to report an issue.