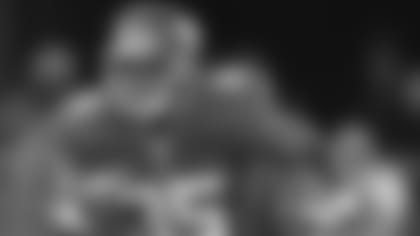 Offensive Line Coach Pat Flaherty
Served as the tight ends coach with the Redskins during the 2000 season and helped Stephen Alexander earn an invitation to the Pro Bowl.
Defensive Line Coach Robert Nunn
Held the same position with the Redskins during the 2003 season.
Tight Ends Coach Michael Pope
Held the same position with the Redskins from 1997-99.
NT Barry Cofield
Playing for the Giants from 2006-10, Cofield started in 78 regular-season games and six postseason games. He was a member of the Super Bowl XLII championship team.
LB Bryan Kehl
Drafted by the Giants in the fourth round of the 2008 draft and played for two full seasons.
GIANTS WASHINGTON DC-AREA CONNECTIONS

Wide Receivers Coach Kevin M. Gilbride
Served as the slot receivers and tight ends coach at Georgetown University in 2006.
REDSKINS NEW YORK/NEW JERSEY-AREA CONNECTIONS

DE Stephen Bowen
Attended Half Hollow Hills West High School in Dix, N.Y., and was a standout performer in both football and basketball. As a senior, Bowen recorded 235 rushing yards and four touchdowns to go along with 330 receiving yards and five touchdowns.
RB Jawan Jamison
Started 20 of 25 games played at Rutgers and had 486 career carries for 1,972 yards and 13 rushing touchdowns.
WR Nick Williams
Attended The Hun School in Princeton, N.J. As a senior in 2008, he was named the Trenton Times Player of the Year and earned all-conference honors on both offense and defense as a junior and senior.
FB Darryl Young
Attended Amityville (N.Y.) High School and earned three varsity letters in football and four in track and basketball.
Defensive Backs Coach Raheem Morris
As an Irvington, N.J., native, he was presented the Key to the City in his hometown during "Raheem Morris Day" on June 5, 2009.